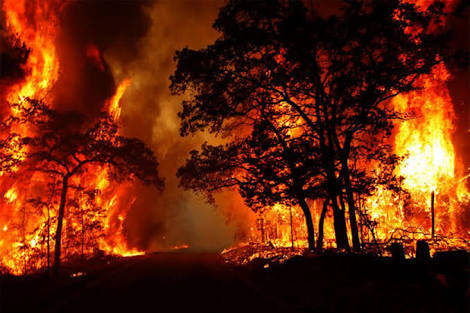 Greeek: The worst Greek forest fires in a decade burned at least seven people to death near Athens on Monday as they attempted to flee in their cars or on foot.

Reports said that four dead on a road in the community of Mati about 29 km (18 miles) east of Athens.
The popular tourist destination was devastated by the fast-moving blaze that started at about 5 p.m. (1400 GMT).
One victim was in a car, another beneath a vehicle. Two people died on a motor bike in what appeared to be a traffic queue heading to the safe haven of a nearby beach.

The health ministry confirmed three more deaths, while government officials expected the toll to rise significantly.

There were several reports of missing persons, including four tourists from Denmark. At least 56 people were injured, health officials said.

Other journalists said they counted at least seven dead on a road in Mati. One TV channel said eight bodies were being transferred by boat to the port of Rafina, near Mati.

As the fire still raged and darkness fell, the extent of the disaster was impossible to gauge. UNI