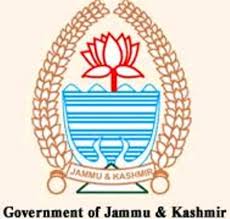 Srinagar: Director Rural development Kashmir has ordered officials to submit a detailed report over an alleged multi-crore scam regarding drawl of arrears by Multi Purpose Workers (MPW's).
The Director Rural development Kashmir issued an order on Saturday to the project officer wage employment, the district panchayat officer, the executive Engineer REW, the block development offices wherein he stated;
"Ihas been alleged in social media that MPWs with I'll intentions setting aside all the rules have drawn illegally the pay arrears retrospectively wef 1-4-1997 till date without any sanction orders from the higher authorities by 100% cash and without the road map designed by the finance department i.e either to be drawn full in cash or by credit in GP find accounts etc roughly estimated upto 35 crore in Kashmir division. Besides, lacs of rupees have been drawn as 7th pay commission arrears".
The director has impressed upon the officials of the department to submit the detailed report which should reach this office within two days.
"Matter may be treated as most urgent," it reads.
The order comes a day after a detailed report on the salary scam was carried out over the issue by The Kashmir Press.
In what's termed as the 'great salary scam in the history of Jammu and Kashmir' Rural Development Department is investigating allegations of a multi-crore scam of almost 70 crore rupees by fake drawal of time bound promotion arrears in favor of Multipurpose workers.
Director rural development Jammu had already issued an order for the conducting the investigation on the same matter. However no report has been submitted back to the office from the ground staff.
The order was issued after Village Level Workers (VLW's) of the department alleged that the multi-crore scam in the department to the tune of almost 70 crores was looting state exchequer.