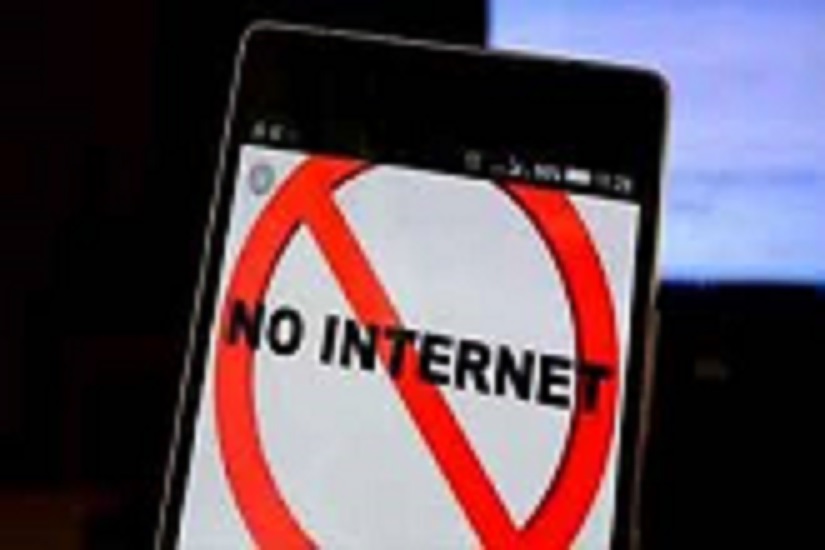 Srinagar: The Kashmir Economic Alliance (KEA) claims that due to the frequent internet shutdowns valley based businessmen incur losses of whopping 1000 crore Rupees a day.
KEA President, Muhammad Yasin Khan claimed that the businessmen were at the receiving end due to the internet shutdowns.
"The business community is being crushed on the account of law and order. We (businessmen) are suffering huge losses due to the internet blockades and none from the authorities bothered to look into the issue," Khan said.
"The traders loose estimated 1000 crore a day due to internet shutdown".
He claimed that Kashmir was the only place in the world where the internet was being frequently suspended on the account of law and order.
The suspension of the services has badly impacted thousands of students, job aspirants and those users who avail the service for studies, e-commerce and banking.
Job aspirants who want to apply for different openings in government or private sector across the world are aghast with the administration for suspending the facility.
"We are being deprived to access the internet due to the frequent internet blockades. As the internet speed has been reduced in many southern areas, I don't have any information about the status of the job. I had applied in a multinational company in New Delhi. I may miss an opportunity of working. And all this is because of suppressive attitude of the government," Junaid Ahmad, a job aspirant said.
A top police official said that the decision to suspend the internet services is being taken only to maintain law and order. (Kashmir News Service)