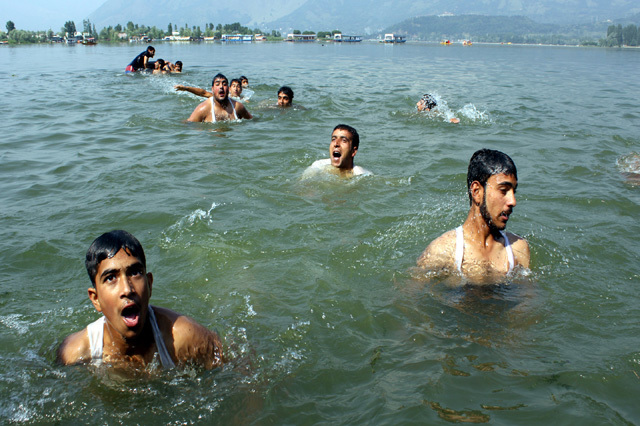 Srinagar: The head of local Meteorological (MeT) department, Sonam Lotus has said there would be no major respite from the scorching heat as the day temperatures are expected to remain constant as they are.
"As per the prediction, the temperature would remain constant while there is possibility of intermittent rainfall in the week as well," Lotus said.
He informed that there was no prediction of heavy rainfall in the near future.
Lotus, however, said that the Kashmir valley will continue to receive intermittent rainfall till next week as well.
The high temperatures coupled with humid conditions from the past several days have forced people to remain indoors.
Adults and children are travelling either to higher reaches to enjoy the cool climes while as young boys could be seen bathing in the Dal lake and other major streams and rivers of Kashmir to beat the summer heat.