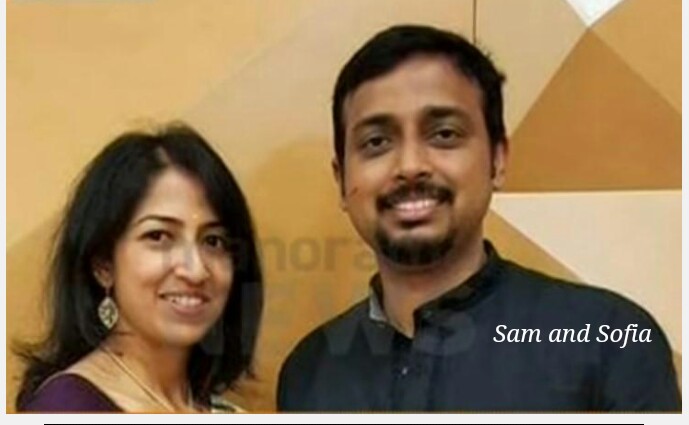 An Australian court on Wednesday sentenced an Indian couple Sofia and her lover Arun Kamalasanan (both from Kerala) for more than 20 years in jail, for murdering Sofia's husband Sam Abraham, media reports said.
Sam was found dead in his home in Epping in Melbourne on October 13, 2015 and his death was initially thought to be because of a cardiac arrest. However, an autopsy report revealed that Sam had been poisoned with cyanide.
33-year-old Sofia and 35-year-old Arun – who were arrested in 2016 – were found guilty of murdering Sam in February this year. Sofia has been given a prison term of 22 years with a minimum of 18 years while Arun was jailed for 27 years with a minimum of 23, News.com reported.
Describing what played out in court, the report stated that neither Sofia, nor Arun reacted or asked for pardon, as they learned about their sentence.
Justice Coghlan, who pronounced the sentence, reportedly said that the murder was "premeditated" and "probably excruciating" for the victim.
Arun drugged the whole family, including Sofia and her then six-year-old child, after which, he forced Sam to drink orange juice laced with cyanide.
According to the report, Justice Coghlan admitted it was difficult to know conclusively what role Sofia played in the murder, but stated that Arun would not have been able to carry it out without Sofia's knowledge.
Sofia and Arun were arrested after months of police surveillance on the duo. Undercover police found that the duo were spending time together and had even started a joint bank account.
The police also recovered Sofia's diary in which she had written about her love for Arun.
Arun is most likely to be deported after the completion of his sentence, while Sofia 's immigration status will be decided later, since she is an Austrailian citizen.
Police also proved conclusively that Arun had tried to murder Sam once before, but the attempt had failed.
According to Malayalam media reports in 2016, Sam had given some hint about problems between him and Sofia when he went to his hometown Kollam before his death.
The report says that he had given a warning to his relatives that the next time, he would be brought in a coffin and also told his father that his body should be buried near his grandfather's grave.