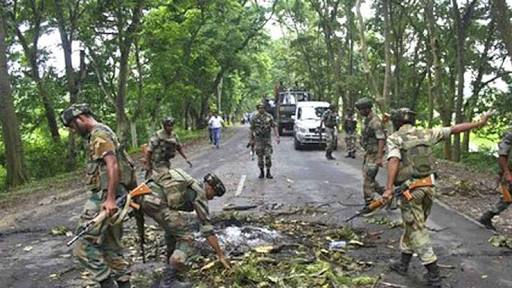 Srinagar: In a first encounter after the 'Ramzaan ceasefire," three Jaish-e-Mohammed (JeM) militants were killed and a CRPF officer and four army men were injured in a gunfight at Tral area of south Kashmir's Pulwama district on Tuesday.
The police said following intelligence inputs, the Army, CRPF and Police jointly launched searches in the Hyena area of Tral.
They said that when the search operation in the area was launched, the hiding militants opened fired on the joint search patrol of the forces, which was subsequently retaliated, triggering an encounter.
The police said during the encounter three militants were killed. They were identified as Adil, Danish and Qasim.
The third militant identified as Qasim is believed to be a Pakistani, police said.
Danish had joined militancy only 23 days ago while as Adil had joined militancy barely 24 hours before, reports said.
The police said the militants were affiliated with the "proscribed organization JeM and it is learnt that they were the top commanders of JeM who were involved in a series of terror attacks on the civilians and the security establishments in recent times".
The police said five government forces personnel including a CRPF officer also sustained injuries in the encounter, but are in stable condition.
Following the encounter, clashes Had also erupted near the encounter site.