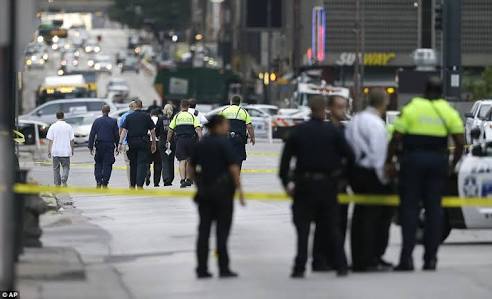 One suspect shot dead while as over twenty people were injured in a shoot out at an all-night art festival in Trenton, New Jersey, early on Sunday, media reports said.
Many of the 20 injured were treated for gunshot wounds. Four of those, including a 13-year-old boy, were in critical condition.
Reports said that two suspects opened fire around 2:45 am during the Art All Night festival that showcases local art, music, food and films. One of the suspects, a 33-year-old man, was killed. Another suspect is in custody.
On Sunday, there was a crime scene tape surrounding the site of the old warehouse building that now shares a parking lot with a supermarket, bank and laundry facility. Authorities say about 1,000 people were in the area when the shooting started.
Ernie Rivas has owned a shop near the site of the shooting for 17 years and said he came back from the beach Sunday morning when he heard what happened. "I've never seen this happen. It's bad, I feel bad, especially on Father's Day," reports said quoting Divas.