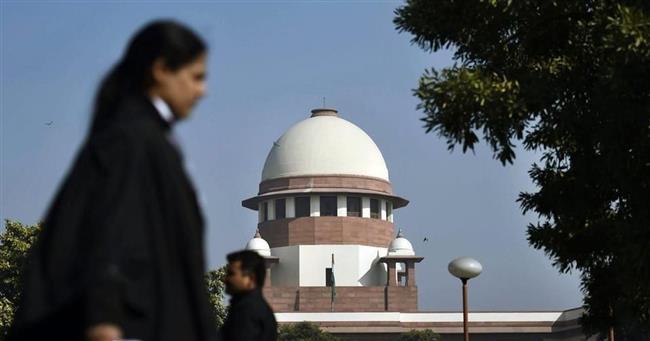 Srinagar: At least 31 lawyers appeared in the Pathankote court to defend the accused involved in the rape and murder of eight year old Kathua girl on Thursday.
The witnesses told The Kashmir Press, when the in-camera trial started, the confusion inside the court was such that it was not becoming clear who was representing whom.
According to the officials, 15 lawyers representing the accused were recorded by the court while the rest were assisting them.
"There were six senior lawyers including K Swahney who was the former head of Jammu Bar association defending the accused," a reporter covering the trial told The Kashmir Press.
"It was a strange scene inside the court. The lawyers representing the accused exceeded far in numbers. There was all round chaos".
The trial of the Kathua rape and murder case commenced in the court of district and session judge Pathankote amid tight security on Thursday.
The case was presented before the judge Tejwinder Singh.
The Supreme Court had shifted the hearing outside Jammu and Kashmir and ordered a day-to-day hearing.
The authorities produced the seven accused in the court. The eighth accused in the case is a juvenile.
The advocate General Jammu and Kashmir High Court Jehangir Iqbal Ganaie said "court has directed us to provide the translated copies of the charge sheets by Monday and we will provide them the translated copies".
On behalf of the J&K government Shanti Singh special public prosecutor, Bhupinder Singh, chief prosecuting officer and Harminder Singh Chief Prosecuting officer appeared before the court.
The eight year old girl was first kidnapped when she was shepherding her horses at Rasna village of Kathua on January 10 this year.
Later, her disfigured body was found on January 17. During the police investigations it was established she was raped and then murdered by the criminals. It was also established that some policemen helped in destroying the evidence of the crime who were later arrested including a sub inspector rank police officer.
The forensic reports earlier had established that the hair strands confirmed that Asifa was kept captive inside the temple after being raped and subsequently strangulated. The hair strands were recovered from Devistan temple Hiranagar after one of the accused confirmed that she was held there.
The accused further said she was made unconscious using a seductive medicine.