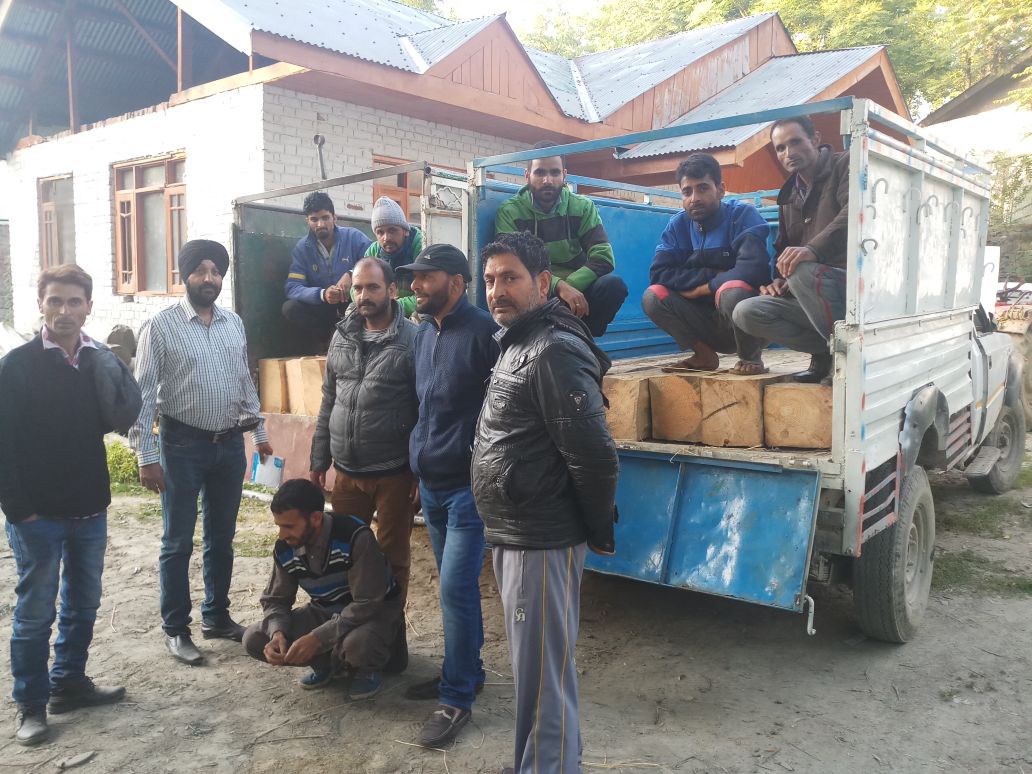 At a times when forest department claims to have launched the manhunt  against the timber smugglers across the valley, the forest officials in Rafiabad area of North Kashmir's Baramulla district have allegedly set free the divers of two vehicles seized with illicit timber previous night.
"The drivers and few smugglers were arrested along with illicit timber in Rafiabad on Tuesday midnight," sources told The Kashmir Press.
Locals allege that the forest department during the night hours arrested the drivers along with the illicit timber in vehicles but due to the political prsessure they set them free.
They alleged that the officials are involved in the smuggling and are giving them free hand to carry out the illegal business.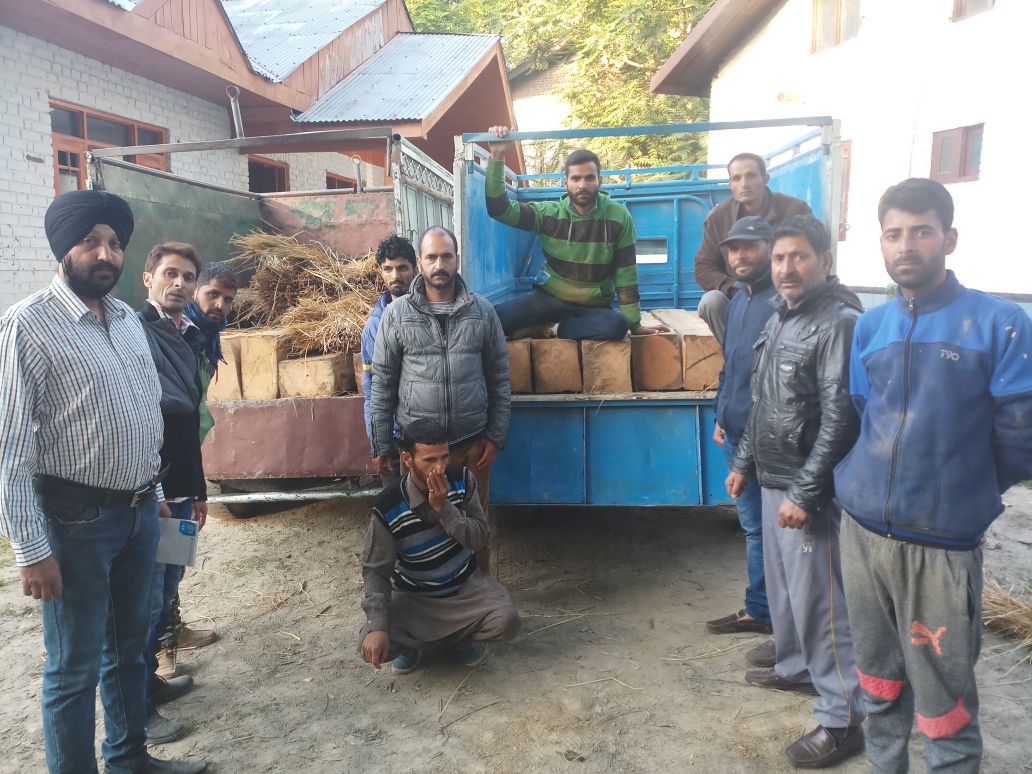 However, the forest officials said that department seized one vehicle bearing registration number JK0GA 9988 at Nowpora Kalan , while another one with Chasis Number CH 374481 MUZ 991699 at Reban village.
Conservator of Forest North Circle Irfan Rasool when contacted denied such allegations of setting free culprits.
"It is being said to malign the forest officials and nothing else," he said adding "the drivers of both vehicles managed to escape before they could be arrested while taking the adventage of the darkness".
He added that an FIR will be registered and the investigating regarding this matter will be started.