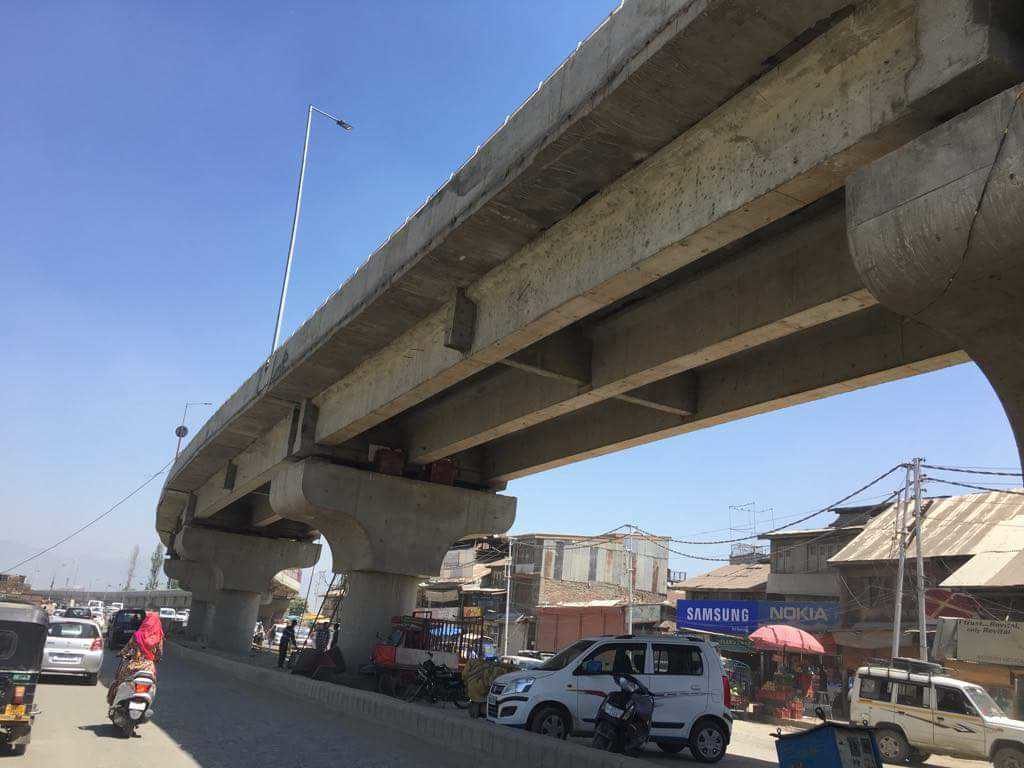 The simplex infrastructure company, which is constructing the Jehangir chowk Rambagh fly over, has withdrawn thus bringing full halt to the work on the project, official sources said.
The company has asked its workers and engineers to stop the work and pack the bags, sources said, adding, the instructions have been also passed that the machinery pressed for the work should be withdrawn.
Sources said that the actual reason for withdrawing from the project remains unknown, but the company has cited "no work culture" of the government as a reason for stopping work.
"They have shot the letter to the government," sources said. "The only thing which has come out of the letter to us is that they are not happy with the working of the government. They have written that local government had no ethics and no work culture to continue the project till it gets completed".
The Economic Reconstruction Agency (ERA) is the executing agency which is constructing the fly over. It has outsourced the work to the simplex infrastructure private limited.
Talking to The Kashmir Press, ERA Director, Farooq Lone said they had no idea why simplex infrastructure stopped work on the project.
"We have a meeting with the officials of the company in the evening (Tuesday)," Lone said. "Only then, we will be able to tell why they have stopped the project".
On May 11, Chief Minister Mehbooba Mufti inaugurated the first phase of the Jehangir Chowk-Rambagh expressway corridor from the Amar Singh College area to the Barzalla Bridge.
The project is estimated to be built at a cost of Rs 350 crore by the ERA. The Asian Development Bank-funded project is expected to decongest the traffic on the road towards Barzalla and the Srinagar airport and the time to cover the area would also be reduced to a great extent.
The officials claim that the whole four-lane flyover, spanning more than one-and-a-half km would be made functional by the year-end.
The first phase of the flyover project was thrown open after it was started in July 2009 and was scheduled to be completed in three years. The work on the project was later started in September 2013.
However, its first phase alone took five years to get completed.
Several reasons were put forward for the extension of deadlines among them the notables were the 2014 floods and the year 2016 pro-freedom uprising.