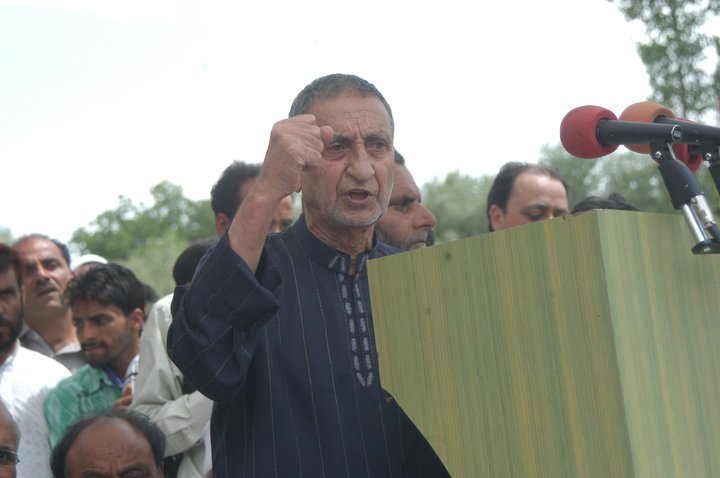 Srinagar: Senior Hurriyat leader, Professor Abdul Gani Bhat said that the Government of India (GOI) will soon hold a dialogue with the Hurriyat and Pakistan.
"The day was not far off when government of India will hold dialogue with All Party Hurriyat Conference and Pakistan," Bhat said while addressing people on the death anniversary of former hurriyat leader late Khawaja Abdul Gani Lone at Kupwara.
Bhat, who is also chairman of Muslim Conference, also said that dialogue was the only way forward in resolving the Kashmir issue.
He said that the political engagement was the only way which would lead to the resolution of the Kashmir dispute.
Prof Bhat said that if offered, the hurriyat will put forward its agenda unambiguously for the dialogue.
The statement holds significance as it has come at a time when Delhi has halted security operations in Kashmir.
Defence minister, Nirmala Sitharaman has also said that India will consider the Pakistan's request to solve issues through dialogue seriously.
There has been widespread talk in both India and Pakistan to kick start the dialogue process between the two nuclear armed neighbours to resolve the Kashmir dispute.