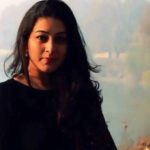 At this juncture, it is the silence of the self-styled champions of law, freedom of speech, equality, justice and democracy that is echoing most loudly in the Kashmir Valley.
This shameful silence of the 'Great Indian intellectual' is resonating throughout the slopes of the mighty Hindu Kush and crashing in waves over the simmering surface of the Dal Lake.
A state has been created today in the system which is denying the existence of even basic human rights, and, as such, fear has become one of the symbols of the state.
Yes, there is a fear of imprisonment, fear of torture, fear of death, fear of losing one's loved ones, friends, a family member, property or means of livelihood, fear of poverty, fear of isolation, and fear of failure.
One of the most insidious forms of fears, masquerading as common sense or even wisdom, is the one that is condemning insignificant or small daily acts of valour of Kashmiris which help preserve their self-respect, esteem and inherent human dignity, as 'futile' or worse 'reckless'.
It is not easy for people conditioned by constant fear under the iron fist of the present dispensation, headed by region's first female Chief Minister, along with the presence and might of a huge armed force in Jammu and Kashmir to free themselves from the enervating miasma of fear.
Yet even under the most crushing state machinery, courage rises again for fear is not the natural state of a civilized being.
American linguist and public intellectual Noam Chomksy rightly puts this condition in his inimitable style: "When understanding fails, there is always more force in reserve."
As the "experiments in material and human resources control" collapse and "revolutionary development" grinds to a halt, we simply resort more openly to the Gestapo tactics that are barely concealed behind the facade of pacification.
The technique of "limited warfare" translates neatly into a system of domestic repression – far more humane than massacring those who are unwilling to wait for the inevitable victory.
Former Secretary-General of the United Nations Kofi Annan has said that we should now define ourselves not only by what we are for but by what we are against.
I will take some liberty to reverse that proposition because in the present instance what we in Kashmir are against is a no brainer.
To put it in simple words it has now become a Kashmir versus the Indian apathy discourse.
All individuals have the right to live their own life. Kashmiris are no different.
Our basic human rights and legitimate aspirations for resolution of the long-standing Kashmir dispute cannot be sacrificed at the altar of the prized Indian democracy or rather now the tattered garb left of it.
Democracy must be rooted in a rational philosophy that first and foremost recognises the right of an individual.
In Kashmir, we seem to have none, or at least none that will be granted to us if left at the mercy of the 'Great Indian Intellectual' who is silent and perhaps waits for a script from the powers that be before he could speak up.
Our basic human rights and legitimate aspirations for resolution of the long-standing Kashmir dispute cannot be sacrificed at the altar of the prized Indian democracy or rather now the tattered garb left of it.
In his seminal work The Indian Ideology, Perry Anderson tears apart the contradictions of India's political system and argues that "Indian intellectuals might be unknowing participants in a grand hoax".
That hoax Anderson alludes to, a graduate student at Harvard University Yahya Chaudhry argues, "is India's secular democracy, which is eagerly marketed as the world's largest and most diverse, but in reality, is soiled and riven by chauvinistic politics, religious parties, a calcified caste system, and the ongoing catastrophe of Kashmir".
While invoking The German Ideology, Anderson takes a dig at the likes of Meghnad Desai, Ramachandra Guha, Pratap Bhanu Mehta, Amartya Sen and Sunil Khilani etc for their celebration of India as an exceptional nation and a thriving democracy.
Democracy is not a synonym for justice or for freedom for that matter. It certainly is not a sacred right sanctifying mob rule or might of the army. Democracy is a principle that is subordinate to the inalienable rights of an individual.
Hankering after petty power, the present dispensation in Jammu and Kashmir has gotten into using its democracy as a free-floating abstraction disconnected from reality on the ground with the tacit support by the silence of most of India's civil society actors.
The very personal tragedies of Kashmiri — be it the human shield case of Farooq Dar in central Kashmir's Budgam, the mass rape in twin villages of Kunan Poshpora in north Kashmir's Kupwara, the alleged double murder and rape case of Asiya and Neelofar in south Kashmir's Shopian, horrible kidnapping, drugging, gang rape and murder of an eight-year-old girl in Jammu's Kathua and many other brazen rights violations like fake encounters in Pathribal and Machil — have become prime time entertainment on television for many Indian scribes.
In these heavily one-sided debates, in a span of thirty odd minutes, the humiliation and alienation of Kashmiris is scripted each night. This way the chasms that have already been trenched too deep between Delhi and Srinagar are only widened.
However, if nothing else, these television debates fail to dampen the joie de vivre, the spirit and humour of Kashmiris.
Known to keep it, their love and respect for all human life remains intact in face of such inhuman, brutal mind-set of the Indian Civil Society, one that has so easily condemned them to perish, this 'media circus' takes the edge off the brutality of the Indian state in their mind and spirit.
A wrong is a wrong— which is needed to be condemned standing shoulder to shoulder with the Kashmiris to win them over.
However, today there is a premium on being oblivious if not deliriously happy over their misery.
A crime against humanity which shouldn't have changed its nature according to the name, region, religion or caste of the victim or the perpetrator of it, becomes irrelevant in context of Kashmiris.
We apparently don't even have the right to protest these brutal rights violations. There has been no space left to even voice our dissent. And this lack of space that creates a situation where "when peaceful resolution is not possible, violent revolution becomes inevitable".
Lessons need to be learnt from Kashmiris in not only having the gumption of acknowledging their wrongs but having the spine and heart to seek forgiveness for them, as demonstrated in the unequivocal condemnation by the Kashmir Civil Society towards the recent accidental killing of a tourist from Chennai or the attack on the Amarnath pilgrims last year.
This cabalist mentality of the mute Indian intellectuals has shown that it never owned Kashmir, always the 'Other', they were never a part of the mainstream. The land was coveted, but the people were dispensable.
The Partition today stands complete.
The battle has been reduced between a 'Jihadi Kashmiri' versus 'Pseudo Indian Nationalist'.
In that case, as any sane person with half a conscience would want to side with a 'Jihadi Kashmiri' than a rape apologist, selective condemner, mute spectator, closet Nazi like the dumb mute Indian intellectual.
Even after having seen our young generation been killed, maimed and blinded, never have we Kashmiris wanted an Indian child to go through the same pain and indignity.
Nobody in Kashmir makes unreasonable statements of "blanket bombing" a nation state called India.
Silence of the Indian intellectual on India's Kashmir story is majoritarian complicity.
This trait separates us from the right-wing Indian whose vision has been clouded by the saffron air prevalent in the mainland today. So, many congratulations to this mute silent fence-sitting section of the Indian Intellectual!
Because of their apathy and silence over the atrocities committed against Kashmiris, the Indian intellectuals are an accomplice.
They have succeeded in doing what a thousand Jihadi YouTube videos could not have achieved. Their silence has alienated and recruited a few more Kashmiris into this Jihad of defending the inalienable human rights of people, a long awaited 'GharWapsi' for a few who had delusions of being Indians.
Silence of the Indian intellectual on India's Kashmir story is majoritarian complicity. And the future generation will not forgive them for their silence at a time when they needed to, as Faiz inspired many, to speak up!