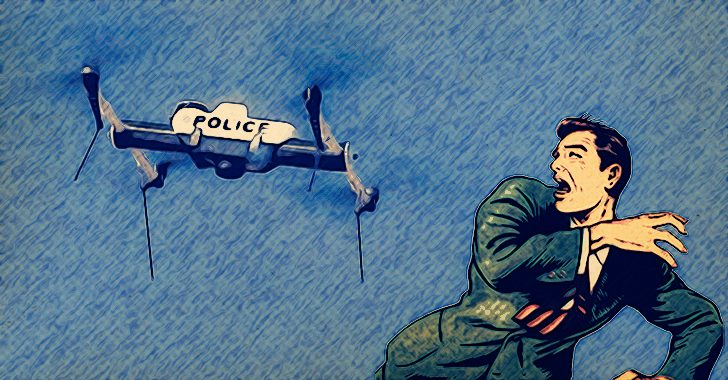 Budgam: Normally cordon and search operations (CASO) in Kashmir attract protests and stone pelting, but on Monday in central Kashmir's Budgam district it metamorphosed into a comic drama.
The government forces have laid siege in the upper reaches of Rathsun village in central Kashmir's Budgam district following the information that a militant was moving in a car.
Army men of 2RR and policemen established an emergency checkpoint in a bid to intercept them.
Police sources said that when the militant, reportedly travelling in a passenger sumo, reached near the check point, he got a sniff beforehand.
"Before the vehicle could reach the checkpoint, he quickly jumped out, and fled away, " sources said.
"The moment he did so, the cordon was thrown around the whole area and forces conducted home to home searches".
As the forces continued with their search to find the militant, who fled before their eyes, they immediately pressed drones into action to trace him.
It also became an attraction for the villagers and the pedestrians who saw drones hovering in the sky.
"The drones would make circles. It was a good scene," an eye witness said.
"It was such a good scene that it brought out more curious villagers. Everyone was confused what is happening in the skies. But we loved the show. They were chasing a militant who just disappeared into the orchards".
Instead of chasing the militant, the drone became a show of attraction with elders and aged look at them as they had experienced them first time.
"This flying machine makes much sound, but it seems to be good," quipped an old man at the village.
He was smiling and getting curious while looking at the drones.
"ye kia balai che," (What monster it is) he said
The drone chase, so dramatic and full of curiosity, miserably failed.
A top police official later told The Kashmir Press that a CASO was launched in the village Monday afternoon and ended peacefully at around 7:30 pm.
"It was a normal kind of CASO, no militant was present there," he added.
"The searches were carried out in some houses and orchards by the forces. Drones were also used in conducting the searches, but nothing was found," he added.