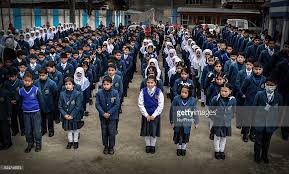 The school education department on Tuesday has once again ordered the change in school timings in Kashmir province.
"The timing for all government and recognized private schools in Kashmir division and winter zone of Jammu will be from 09 am to 3 pm "with immediate effect," order reads.
"Heads of the schools of government as well as private educational institutions shall ensure that the school timings are followed in letter and spirit," the order reads.