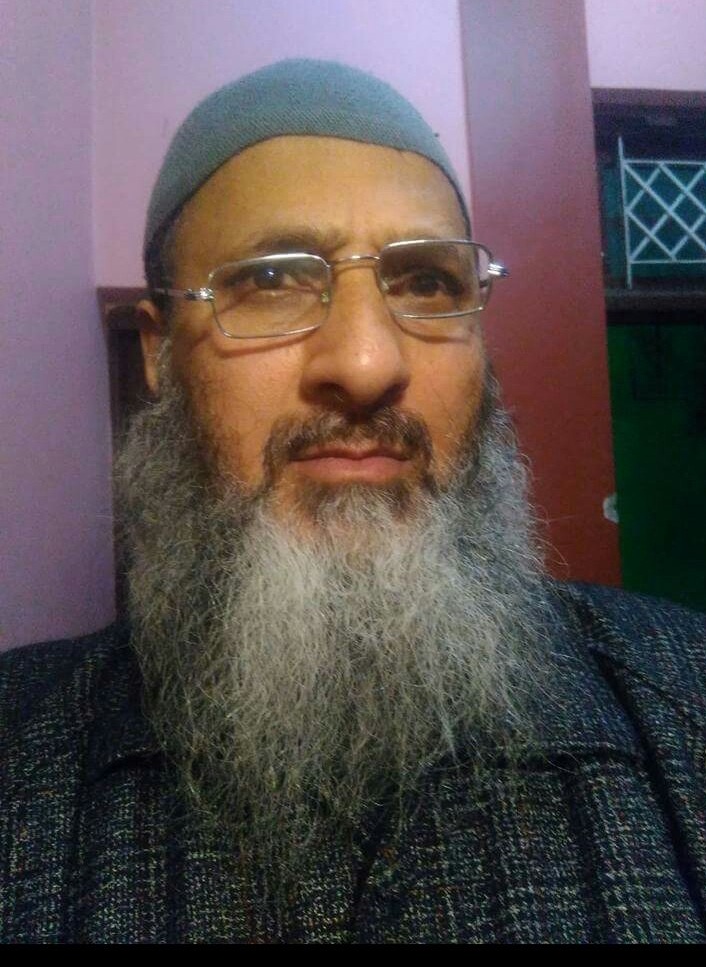 Deputy Commissioner (DC) Ganderbal, Piyush Singla has said that the Jamaat-e-Islami (JeI) district president Srinagar, Bashir Ahmad lone has been booked under Public Safety Act (PSA) for committing anti-national and unlawful activities.
"Police filed a dossier which read that Lone had indulged in unlawful and anti-national activities," DC Ganderbal told The Kashmir Press.
The police had earlier said that Lone had been detained for "hate-speech".
While terming the grounds of detention of JeI district president as "laughable," JeI took a dig at PDP-BJP government saying it amounts to a cruel joke.
"It was an act of vengeance," JeI spokesman Advocate Zahid Ali said.
The JeI spokesman said that all charges against Lone are fabricated.
 "All allegations made against Bashir Ahmad Lone are baseless and laughable," he said.
JeI maintains Lone had gone to offer funeral prayers of Professor Mohmmad Rafi Bhat at the request of slain professor's father.
Professor Rafi was killed in an encounter at Shopian. During his last call, slain professor's had requested his father that Lone should offer his funeral prayers.
Eyewitnesses present at the funeral expressed shock at the slapping of PSA on the Jamaat president.
"Offering a funeral prayer of a martyr does not amount to anti-national activity," Gowhar a resident of Bandipora who had attended the funeral of Dr. Rafi said.
"It is a shock for me".
Gowhar said that Lone was trying to discipline some unruly elements present in the funeral who were carrying ISIS flags, and that he failed to understand what exactly was anti-national in the speech.
"He just spoke for 5 minutes in which he highlighted the achievements of Rafi and there was not anything provocative in it," he said.
Another eyewitness present in the funeral, said that Lone was asking photo journalists present in the Funeral to make way for Mohmmad Rafi's wife to have a last glimpse of her slain husband and in the heat of moment Lone yelled at them.
"There was an argument, but nothing of that sort happened which called for slapping PSA," he said