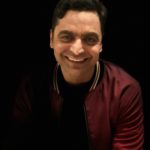 A fact: As Chief Minister of restive Jammu and Kashmir, Mehbooba Mufti is also chairperson of the Unified Command Headquarters (UCH).
By definition, she, in her capacity as head of the unified command, should prevail over all the Corps Commanders of the Indian Army, chiefs of all security and intelligence agencies, chief secretary, civil intelligence heads, and also police chiefs of the entire region.
According to Dr. Bhashyam Kasturi, the unified command was set up in Jammu and Kashmir in mid-1993 "as a result of, the minister of state for internal security, (late) Rajesh Pilot's efforts to have greater central control over Kashmir affairs."
"For this purpose he sought the appointment of former army chief General KV Krishna Rao as Governor. He also put in place a Unified Command Headquarters, which operated on military lines. A former Corps Commander, Lt Gen Zaki was brought in as Advisor (Security)," Dr Kasturi writes
As said in the chaste Urdu, Mehbooba Mufti's decision as chief of UCH after consultations with the concerned should have been harf-e-aakhir (the last word).
However, she sought to plead to make a case for a possible unilateral ceasefire with the armed rebels fighting New Delhi's rule in Kashmir. It came in a form of a request.
Her demeanour gives everyone around an impression that she knows the key of announcing ceasefire does not lie with her and that her word will not prevail.
Someone else holds the keys.
Perhaps, his name is General Bipin Rawat!
The ongoing debate whether it was an opportune time to call for a unilateral ceasefire with Kashmir's new-age armed rebels for upcoming Ramzan, the holy month of fasting for Muslims, and also during Amarnath Yatra, a pilgrimage considered holy by Hindus, has crash landed before it could actually take off.
The official word in public domain is that Mehbooba Mufti on  May 08 called an All-party meeting (APM), which was attended by representatives of all the main pro-India parties in Jammu and Kashmir, at Srinagar's Sher-i-Kashmir International Convention Centre (SKICC) situated on the banks of the Dal Lake.
She had to call the APM after swelling criticism and fury over the killings of seven civilians by government forces during two separate gunfights in Srinagar and Shopian on May 5 and 6 respectively.
Though the water in the lake was in some motion, the mindsets of most pro-Indian political representatives who attended the APM remained frozen as always.
There was no clarity what actually transpired inside the SKICC's meeting hall. Different people came up with their versions.
Ambiguity appears to be the necessary diet for maintaining good health and hygiene of the pro-India representatives in Kashmir. They also make an attempt to serve the same to the hapless people of the region.
While Naeem Akhtar, spokesperson of the People's Democratic Party (PDP)-led coalition government told reporters that "The general feeling is that there should be a political outreach on Kashmir," the independent MLA from north Kashmir's Langate Assembly Constituency Engineer Sheikh Rasheed had a different tale to narrate.
The maverick legislator gave a new twist to entire Ramzan-Amarnath ceasefire story once he took to Twitter with the aim to "expose lies of the ruling PDP, opposition National Conference, Congress, and other pro-India parties present in the APM."
According to Rasheed, no one except him batted for a ceasefire.
"Am thankful to BJP (Bharatiya Janata Party) for at least telling people truth that except Er Rasheed no one called for (a) ceasefire. Had I told same thing to media that Sagar sb & Mhbooba (Mehbooba Mufti) had not spoken a word on ceasefire at APM, they would have called it publicity stunt. Why you stab us every time. . . !," he tweeted.
Clearly, the independent MLA has put the ruling PDP and opposition NC in a tight spot.
Well, you can deceive some people some time.
But you cannot deceive all the people all the time.
The ruling PDP should reverse the impression that it is, as one key observer puts it, a 'Permanent Deception Party'.
Meanwhile, the Hindu nationalist BJP has clarified that its representatives "didn't agree to Ramzan ceasefire" in the all-party meet.
If what the BJP representatives and legislator Rasheed are saying is true, the immediate question that one should ask is this: Did the PDP lie about the 'ceasefire' to mislead?
The ruling PDP should reverse the impression that it is, as one key observer puts it, a 'Permanent Deception Party'.
Finally, India's Army Chief General Bipin Rawat has in a recent interview with The Indian Express said: "I want to tell Kashmiri youth that Azadi (independence) isn't possible. It won't happen. Don't get carried away unnecessarily. Why are you picking up weapons? We will always fight those who seek Azadi, those who want to secede. (Azadi) is not going to happen, never".
In saying so, General Rawat has candidly conceded a moral and psychological defeat on Kashmir's soil. He has also acknowledged that Operation All-out has failed and the fact that Azadi continues to be a dominant idea and deep-rooted sentiment on Kashmir's turf.
Though he has spoken from a position of power and made an argument of power with a colonial mindset, he has also admitted that "there isn't a military solution to this issue".
A former collaborator-turned-rebel while responding to General Rawat's threats to azadi-seeking civilian population of Kashmir reminded him of the immortal words said by the iconic Libyan revolutionary Omar Mokhtar to Italian colonisers:
"My forefinger that admits in every prayer that there is no God but Allah and that Muhammad (pbuh) is the Messenger of Allah cannot write a word of falsehood, we do not surrender, we win or we die! You will have to fight the next generation, and then the next."
With a new vocabulary, articulation, sense of history, education, words, and clarity of thought, Kashmir's fourth generation is already making a point and drawing world's attention to the Kashmir story!
Author is a journalist, commentator and political analyst from Srinagar. He was formerly editor at Deutsche Welle in Germany.