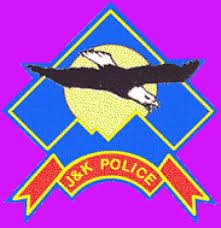 The Chairman Police Recruitment Board SDRF (Cts.) has informed the candidates of Kashmir province who have applied for the post of constable in SDRF BNS to deposit their examination fee.
The notice is particularly to candidate belonging to district Baramulla, Anantnag, Ganderbal, Shopian, Srinagar, Pulwama, Leh and Kargil.
The board said that the candidates who have applied for the post of constable in SDRF BNS that their forms have been digitized and a link has been created to enable them to deposit their examination fee of rupees 200.
The fee can be deposited through use of the service of common services centers both through online/offline mode.
They said that the candidates can also deposit their application fee through Bank Challan which they will generate after login provided on JK Police website. The detail of designated A/c No. will be available on pre-printed Challan for both offline and on line.
Chairman has also informed that the candidates can check their personal details from the provided link and confirm their details. In case of any discrepancy the same should be brought into the notice of Recruitment Cell.
"Last date for submission of fee through both online/offline modes shall be within 15 days after activation of fee link which will commence from May 14, 2018, they said.
They added that no fee shall be entertained after expiry date. The candidate shall have to appear in the prescribed tests at their own expenses on the date and venue to be communicated by the police Recruitment Board, through press, electronic media, Police website or any other means.
Board has further informed the candidates of Jammu province, including Migrant candidates that date of deposition of their fee is further extended up-to May 28, 2018.
The fee can be deposited through the provided link available at J&K Police website. For the remaining districts of Kashmir Province which include Kulgam, Bandipora, Kupwara and Budgam, the digitization of forms is in progress and the digitized data of the candidates shall be uploaded within this period and as such candidates of these districts are advised to remain in touch with the official website for enabling to deposit their fees as their data will be uploaded simultaneously during activation of fee deposition link.