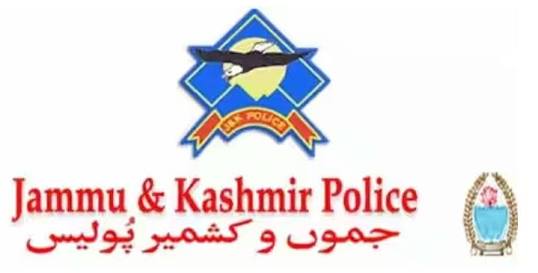 Jammu, Apr 12 : To educate its officers and officials about integrated and better handling of different twitter features, Jammu and Kashmir Police organized a comprehensive workshop at Police headquarters here today.
Mahima Kaul, Head Public Policy and Government, Twitter India delivered guest lectures and acquainted the participants about the twitter.
First session of the workshop was attended by Twitter admins of all the District Headquarters at Information Technology Centre, PHQ. The session was inaugurated by IGP, Headquarter, PHQ, Anand Jain, IPS.
He said that twitter has assumed great importance in the present times as social media is an important tool to reach out to the wider audience within shortest possible time. He said that twitter is more useful for the law enforcing agencies to counter the misinformation.
Mahima Kaul in her lecture and presentation enlightened the participating officers and officials about the use of twitter.
She said it gives everyone the power to create and share ideas and information instantly without barriers and added that it improves the transparency and openness of the reporting process.
The second session was inaugurated by Special DG V.K Singh at Conference Hall of PHQ in which senior officers of PHQ, DYSsP headquarters of Jammu Zone and under training Dy SsP participated.
Dy. SsP headquarter from Kashmir province attended the workshop through video conferencing.
Special DG PHQ thanked Mahima Kaul ,the expert guest for sparing her valuable time and sharing her expertise with the J&K Police officials. There was lively interaction after the session.
Earlier, AIG (Communication/ Welfare) PHQ Manoj Kumar Pandit apprised the participants about the objectives of organizing the workshop.
He said that such programmes will help J&k Police in its efficiency in handling different twitter handles.
In the afternoon, a live chat with DGP under #AskDGPJK was conducted during which Director General of Police, Dr. S.P Vaid answered the various question of viewers. The chat was viewed by hundreds of twitter followers.
Meanwhile, DGP J&K Dr. S.P Vaid extended Baishkhi greetings to the people of state particularly family of martyrs, serving police personnel, security forces and their families.
The DGP in his message prayed that this spring harvest festival bring peace, harmony, brotherhood, progress and prosperity in the state. He said that this day has a special significance for the people of India, particularly for the Sikh community as the 'Khalsa Panth' was created on this day.