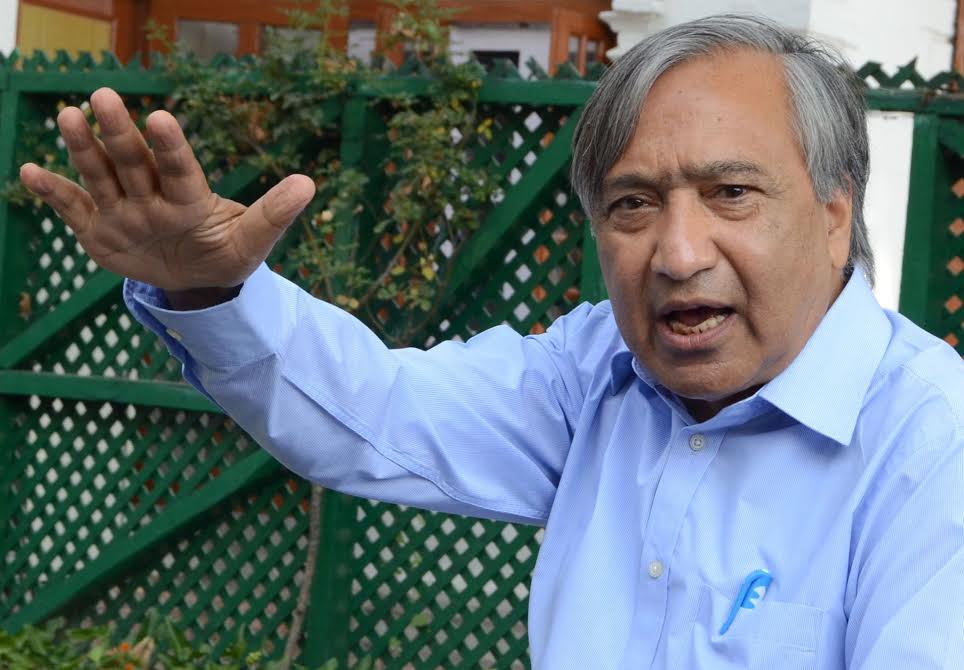 Srinagar, Aug 22: CPI(M) leader and former MLA Kulgam Mohammad Yousuf Tarigami stated that the Supreme Court heard the party's petition challenging J&K Reorganization Act (2019) today, with their lawyer presenting a robust argument against the unilateral decision made on August 5, 2019, which was deemed an assault on the constitutional foundation of India.
Addressing a press conference, Kulgam Mohammad Yousuf Tarigami expressed his appreciation for the legal representatives who are actively contesting, what they view as an "unconstitutional" attack on Jammu and Kashmir's special status, within the Supreme Court.
He emphasised the locals' desire not for favors but for the restoration of their rightful entitlements, stating, "We're not seeking favors, just the return of what belongs to us and nothing that isn't."
Tarigami praised their lawyers for their skillful presentation in the highest court, holding high hopes for a positive outcome.
He expressed his optimism that the court would rectify the alleged illegal and unconstitutional means through which Article 370 had been revoked and that all that was taken away unlawfully would be rightfully reinstated.
He also shed light on the historical context of land ownership restrictions, underlining the active role played by Jammu and Kashmir's residents, including Dogras and Pandits, in advocating for and persuading Maharaja Hari Singh to restrict outsiders from purchasing land in the region.kns