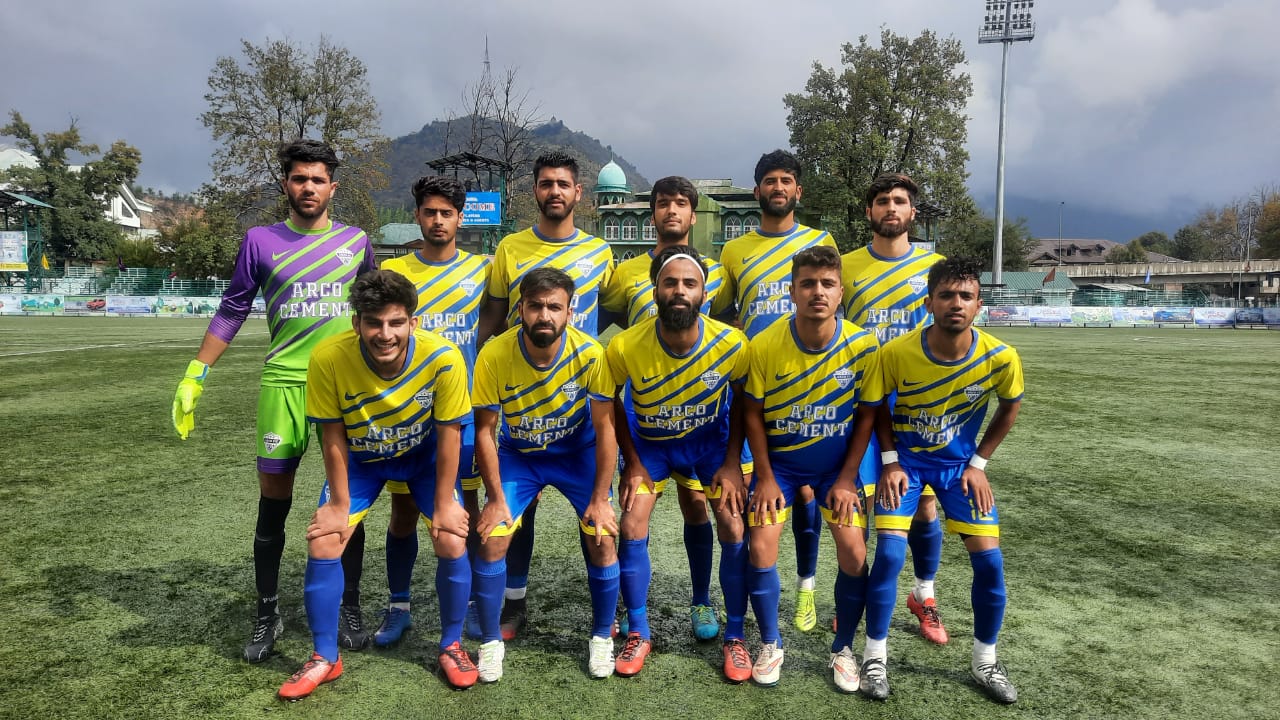 Srinagar, August 22: In an exhilarating football showdown in the ongoing Premier League Football tournament at the TRC Ground, ARCO FC secured a narrow 1-0 victory against Lonestar Kashmir FC.
The match, marked by moments of skillful play and strategic manipulation, showcased the teams' commitment to the sport and their determination to emerge victorious. Basit's goal for Arco FC proved to be the decisive moment, earning him the recognition of Player of the Match.
Lonestar Kashmir FC exhibited commendable teamwork and perseverance throughout the game, creating several scoring opportunities that kept ARCO FC's defense on their toes.
However, ARCO FC's solid defensive strategy and swift counterattacks ultimately secured their lead.
The closely contested match highlighted the dedication of both teams and provided spectators with an exciting display of football prowess, leaving fans eagerly anticipating their next encounters on the field.