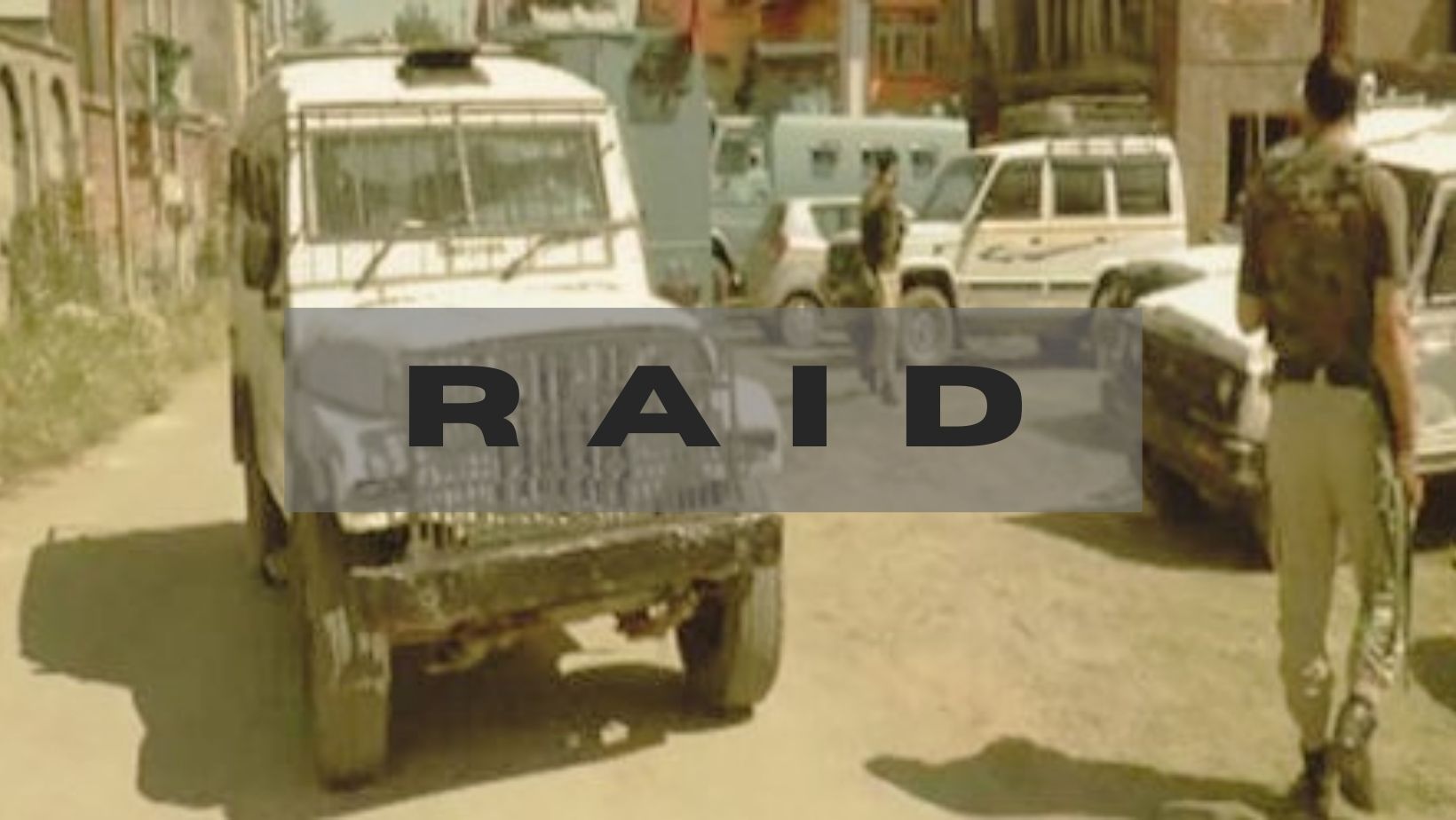 Srinagar, May 17: State Investigation Unit (SIU) wing of Jammu and Kashmir Wednesday conducted raids at multiple locations in Awantipora & Kishtwar.
"Special Investigation Unit (SIU) of Awantipora Police today (Wednesday) carried out raids at multiple locations at Reshipora Tral in connection with case registered vide FIR No. 10/2023 of Police Station Tral. The searched locations are residential houses of three suspects namely Manzoor Ahmed wani son of Gulam Mohdin wani resident of Reshipora Tral, Mouhsin Ahmed Lone son of Asdullah Lone resident of Reshipira Tral and Ariaf Bashir Bhat son of Bashir Ahmed Bhat resident of Reshipora Tral", reads a statement .
"During the search, proper SOPs were followed and relevant information was gathered and incriminating material was recovered by the SIU Awantipora. It is pertinent to mention here that searches were conducted to collect more evidence of their involvement in other terror crimes."
"Meanwhile Special Investigation Unit (SIU) of Kishtwar carried out raids at multiple locations in Kishtwar District. SIU Kishtwar after obtaining house search warrants from NIA court Jammu in case FIR No 272/2022 registered under UAPA Act at PS Kishtwar against terrorists namely Shahnawaz @ Nayeem son of Gh. Mohd resident of Chirool Padyarna ,Nayeem Ahmed @ Amir/Gazi son of Gh. Nabi Gundna resident of Near Jamia Masjid Kishtwar,Mohd Iqbal @ Bilal son of Mohd Akber Butt resident of Near Kichloo Market Kishtwar, Shahnawaz Kanth @ Munna @ Umer son of Abdul Rasheed resident of Hullar Kishtwar and Javid HussainGiri @ Muzamil son of Mohd Amin Giri resident of Kundali Pochal. They are presently operating from POK/PAK. The houses/residential premises of these militants were searched. During the course of searches, the evidence collected shall be investigated so as to subject the accused persons to judicial determination for their involvement in anti-national activities and perpetuation of militancy", reads the statement.
"The raids of today (Wednesday) are part of J&K police action against militants whose involvement surfaced during investigations", reads the statement further.