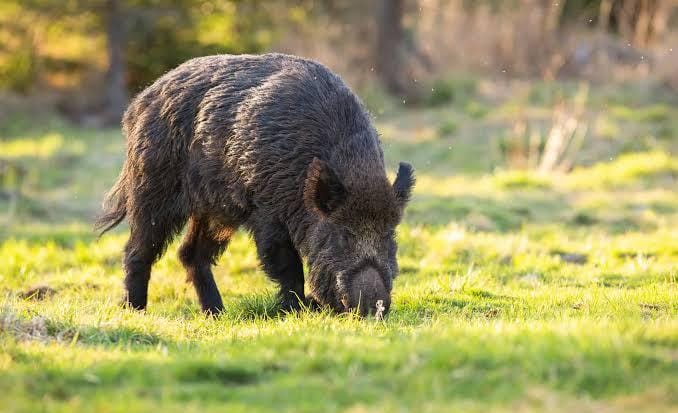 Srinagar, May 11: With Kashmir's agriculture sector already battling the post COVID-19 challenges, transport blockade and the unusual climatic change, now wild boars are threatening the agriculture and horticulture sector.
Villagers from Chalkloo area of Baramulla said that wild boars have damaged their paddy fields, causing huge losses to them.
"These boars destroy our fields and saplings. They (wild boars) usually attack the paddy fields during night hours", said a local Irshad Ahmad of Chakloo.
The distressed villagers have appealed to the administration to look into the matter as they are dependent on this sector only.
Apart from Baramulla, similar reports of these wild boar species attacking the fields are pouring in from various north Kashmir areas including Rafiabad's Kandi belt, Handwara, Langate and Bandipora.
"We restrain ourselves now visiting the orchards during evening hours, as fear of wild boar has loomed large," said people in Handwara.
Experts too expressed deep concern over the issue of wild boars saying it needs immediate attention.
Wildlife warden division north Mohammad Maqbool Baba said that they cannot do anything in this regard as these wild boars are huge in number.
"They are in thousands and have come from across the border. What can we do?" Baba asked.
He said that these wild animals would go back on their own.
"They are moving from place to place from Uri to Rafiabad, Handwara, Kupwara and crossing to Sunderwani Bandipora areas," he said.
Baba also said that they are responsible only if wild animals enter residential areas.
"We can set up a cage to catch them in those conditions. What can we do when they are in thousands and present everywhere. People have to be extra vigilant in saving their paddy fields," he added—kno