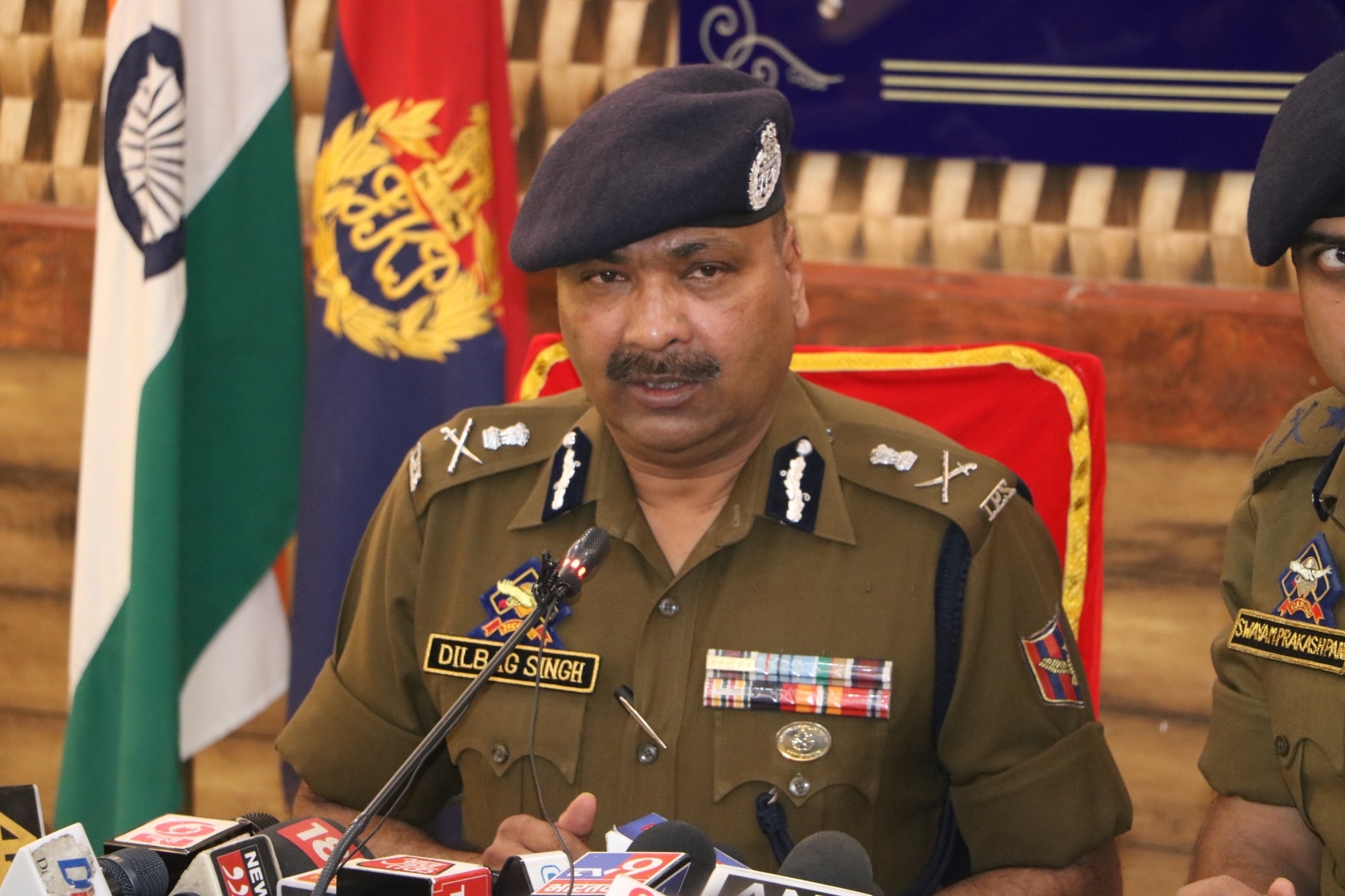 Srinagar, Mar 12: Director General of Police (DGP) Dilbagh Singh on Sunday said that efforts are on to eradicate the left-out signs of terrorism from Jammu and Kashmir.
He appealed to youth to thwart the plans of Pakistan sponsored forces and agencies and strengthen the efforts of peace in J&K.
While speaking to reporters on the sidelines of 71st B N Mullik Memorial All India Police Football Championship 2022-23 at Bakhshi Stadium Srinagar here, the DGP Dilbagh Singh as per KNS said, "Efforts are on to eradicate the left-out signs of terrorism from Jammu and Kashmir".
"Pakistan sponsored forces and its agencies have resorted to enough bloodshed in J&K. They always resort to anti-peace activities to sabotage the peace and developmental process in the region. I want to aware my youth to foil their nefarious designs and help police and civil administration in strengthening efforts of peace," the DGP Dilbagh Singh said.
He said through the efforts of police and other security agencies the target killings in Kashmir valley has reduced substantially. "The incidents of targeted killings are being taken up thoroughly for investigations so that perpetrators of the crime will be exposed within a short period of time and justice delivered to the victim families," he said and added, "The J&K Police along with other security agencies are maintaining strict vigil on suspicious elements. I assure that left-out marks of terrorism in J&K will be eradicated soon as our actions are on day and night".
On infiltration, the DGP said "As of now the borders are calm and under control. Our forces are alert to foil the designs of infiltrators in future as well".
He said Pakistani agencies are using narcotics to keep militancy alive in J&K. "Pakistan's agencies are sending narcotics and cash together through drones in border areas to keep the militancy alive. The cash is being used to provide financial help to perpetrators of the crime," the DGP added.
"NIA, SIA and SIU are already there. Now we have roped Narcotic Bureau in the line to consolidate our joint efforts to bust such modules," he also added.
On property attachments the DGP said that actions are being taken only after proper investigations by our agencies. "When it is being found that property was used for terror activities with the consent of owner, then attachments are being done," he added. kns