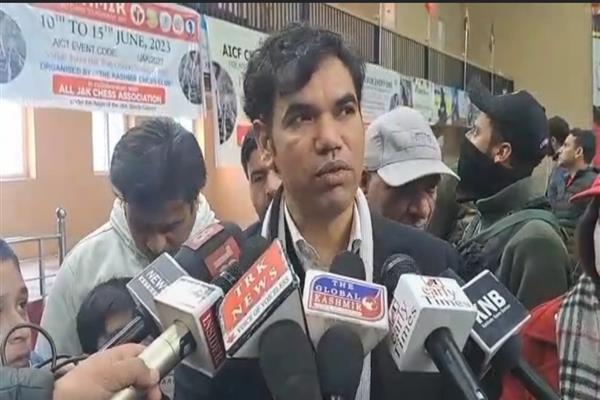 Srinagar, Feb 17: The Divisional Commissioner Kashmir, Vijay Kumar Bidhuri on Friday said that the administration will not touch the poor people during the demolition drive as directed by Lieutenant Governor Manoj Sinha.
Speaking to media persons here at Srinagar, he said that the LG administration has already assured that poor people won't be even touched during demolition drive while the influential people will not be spared.
"To protect the state and encroached land is our primary task so we have to do it at all costs," he said, adding that the land will be used for the welfare of local people.
About online land records, he said that people should avail online service rather than visiting Tehsil offices frequently.
He further said that sports infrastructure in Kashmir is being upgraded on a large scale in a bid to prevent our youth from drugs. kns