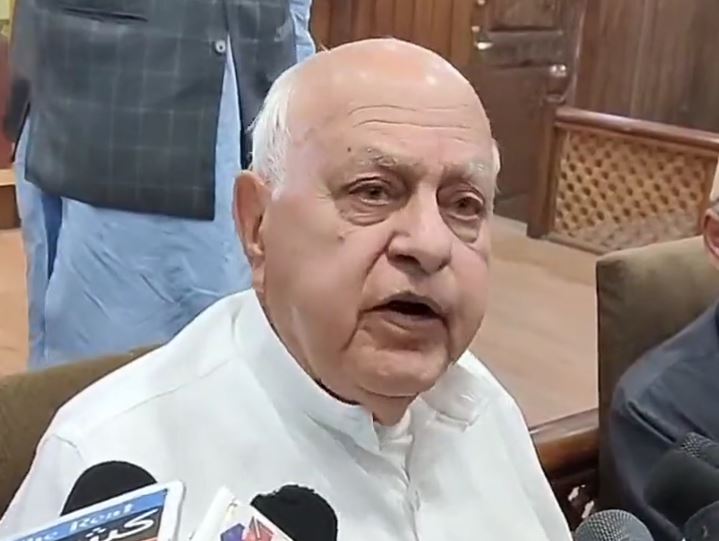 Srinagar Feb 11: National Conference (NC) President and Member of the Parliament Dr. Farooq Abdullah on Saturday said the recent move of J&K administration to nominate Numberdars/Chowkidars for villages and towns across J&K runs contrary to the government claims of strengthening democracy in Jammu and Kashmir.
Echoing the concerns of a delegation of Numberdars that had called on him, Farooq said that the government is trying to bring in their own people for this important position through backdoor.
Farooq said the association members who called on him resented the manner in which the incumbent Numberdars were being shown the door and the new ones nominated by the incumbent administration ditching all established norms and procedures.
"The incumbent numberdars who command public confidence as persons are being shown the doors. It seems the administration, by nominating candidates of their choice, is trying to set a political discourse in the villages and towns that suits their cause," he said.
"The positions of Numberdar and Chowkidar are very significant in terms of better coordination at the grassroot levels and for that reason the government should have acted more sensibly rather than in this arbitrary way," Farooq said adding, "The process of selection cannot evade accountability and public scrutiny. The manner in which the process is being carried out raises a number of questions and it's the government which has to come clean."