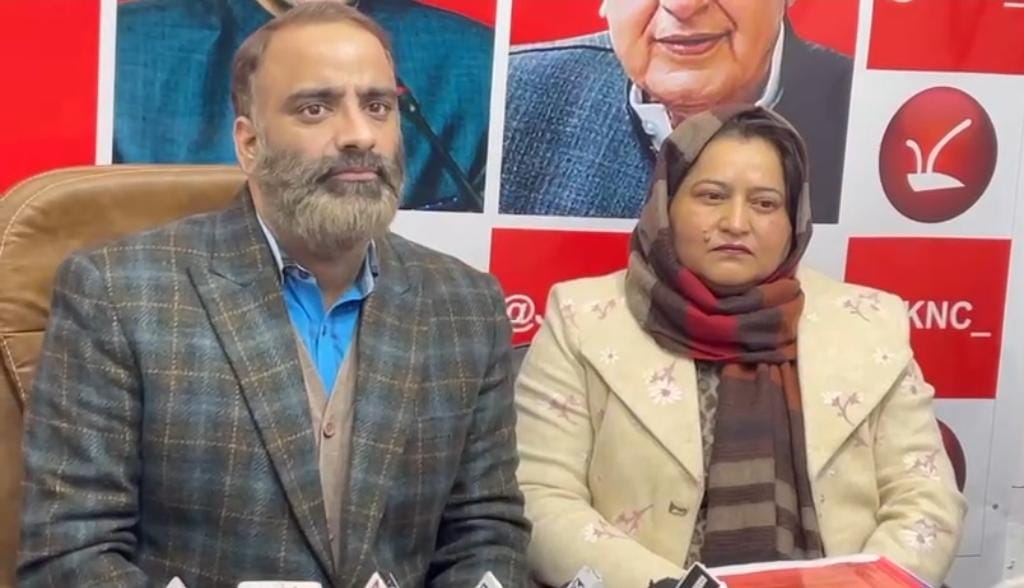 Srinagar, Feb 02: National Conference (NC) leader and incumbent Corporator, Salman Sagar on Thursday said that the anti-encroachment drive launched by the government is a political vendetta and said that the Kashmiris will never forget those who are behind the drive.
Salman while addressing a presser here at Nawa-e-Subha  said that the people are being harassed through the anti-encroachment drive. He said that it is unfortunate the administration has been taking such a crude step against its own people.
"We support the government for taking action against the people who have grabbed a massive chunk of land, but it should not be selective," he said, adding that the demolition drive is seemingly a political vendetta and the people of Kashmir will never forget those who are behind this drive.
He further said that there has been no formal order in this regard, but the drive is carried out in a biased manner, which is unfortunate.
"As far as my property is concerned, I am going to move to the Court to seek justice," he said, adding that the party will fight such actions of the government tooth and nail.
He also said that he will expose the names of those who are involved in corruption and through this drive; they are trying to clean their image.
Salman further appealed to the Lieutenant Governor, Manoj Sinha to exclude the common masses from such drive. kno