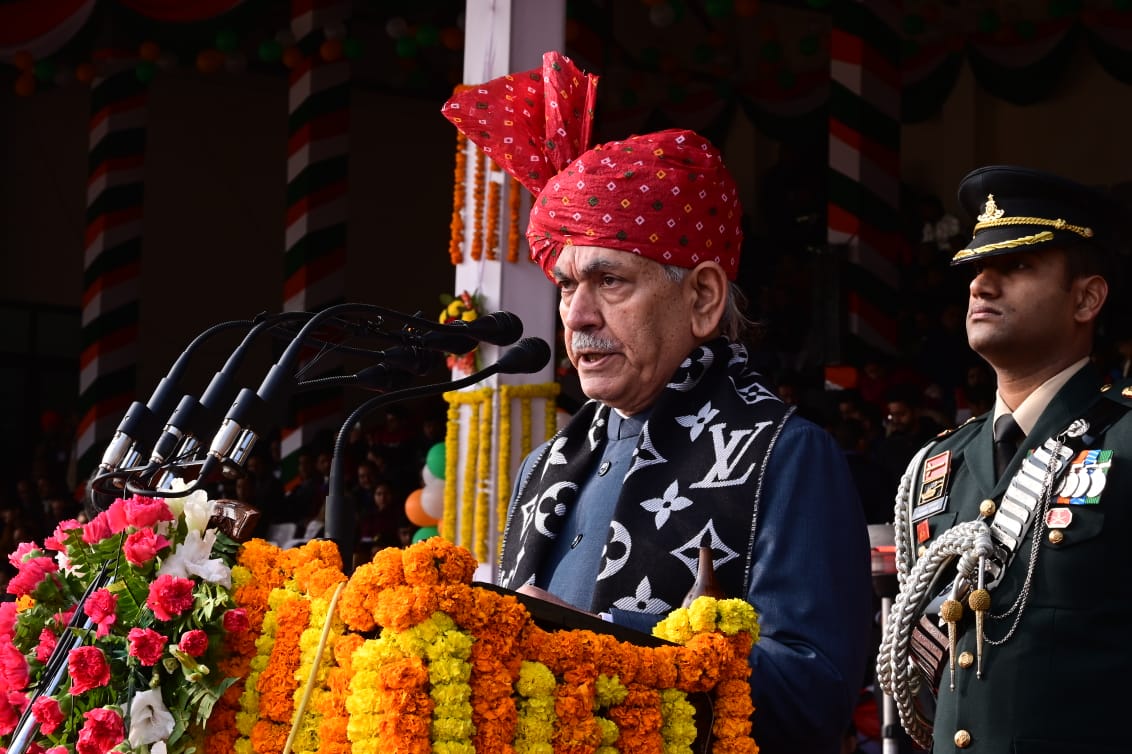 Jammu, Jan 30: Jammu and Kashmir Lieutenant Governor Manoj Sinha Monday said that drug-addiction was a well-planned conspiracy of India's enemies to lure the young generation towards drugs and terrorism while "narco-terrorism was the second face of terrorism."
"Drug addiction is a well-planned conspiracy of India's enemies under which Indian youth are lured towards drugs. In J&K, huge number of youth are drug addicts and aim is to push them towards militancy. I would say narco-terrorism is the second face of terrorism in J&K," the LG said addressing a function in Jammu where he paid tributes to father of nation, Mahatma Gandhi.
He said security agencies are working to counter the growing drug abuse and narco-terrorism but "there was a need for a mass campaign in every district of J&K to root out the menace."
Speaking at an event organized by Gandhi Global Family J&K in Jammu, the LG said that Bapu's life and teachings continue to guide the world in the 21st century. "The eternal values he taught us will sustain human civilization in the decades and centuries to come. The ideals that Bapu espoused Satya and Ahimsa – truth and non-violence, protecting human dignity, equality, social justice, respect for all religions, welfare of the underprivileged, rights of women and youth, are powerful instrument & guiding light for peaceful co-existence," he said.
The LG said that Bapu's ideals and timeless teachings have influenced world leaders to establish the society based on social harmony, syncretic co-existence and economic prosperity. "Women are leading as role model and contributing to economic development. It is our collective responsibility to ensure women have access to education, equal opportunities and financial & other assistance to grow and prosper," he said adding that "whole society approach is the need of the hour to fulfil the resolve of Amrit Kaal Khand to create a fear-free, corruption-free and drug free Jammu Kashmir.kno