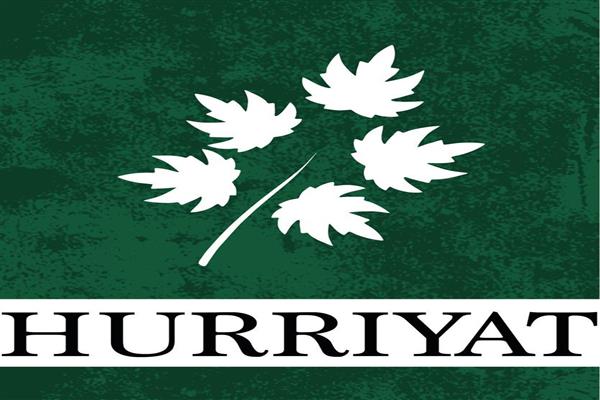 Srinagar, Jan 29: : The All Parties Hurriyat Conference (APHC), on Sunday, released a statement in response to the attachment of Hurriyat's office at Rajbagh by the officials.
The APHC said that the rub of repeated storming on its Hurriyat office and its widespread media telecast through state-controlled media is not lost on the people of Jammu Kashmir.
Whether it is the sponsored assaults on the office by paid goons or rent-a-crowd by vested interests, we are aware of the reality of such actions, the Hurriyat said.
It added that in a lopsided court order, the office has been "attached" and in subsequent swift and dramatic action under media coverage notices put up on its walls, signaling some victory takeover.
APHC said that those in command and control of J-K should know that the sentiment and desire to see the resolution of the Kashmir conflict and to live in fearless peace, is embedded in the hearts and minds of the people of Jammu Kashmir.
"Hurriyat is the manifestation of political, social and cultural desire of the people of Jammu and Kashmir's aspirations to manifest their own future."
Attaching buildings of stone and mortar will not detach people from their sentiments. It may seem good optics to those who want to send another shrill message to the people of Kashmir and get votes outside by it, but people of know better.
APHC said that it once again asks rights organisations in India and outside to take serious note of the protracted detention of all leadership and activists in jails and under detention.
Besides, human rights activists, journalists, political activists, youth and thousands
of other Kashmiri suffering prison and incarceration for their political beliefs, and ask the Government of India for their immediate release.
Pertinently, a Delhi Court had ordered the attachment of Hurriyat Conference's Rajbagh office, following which the NIA sealed the office earlier today.