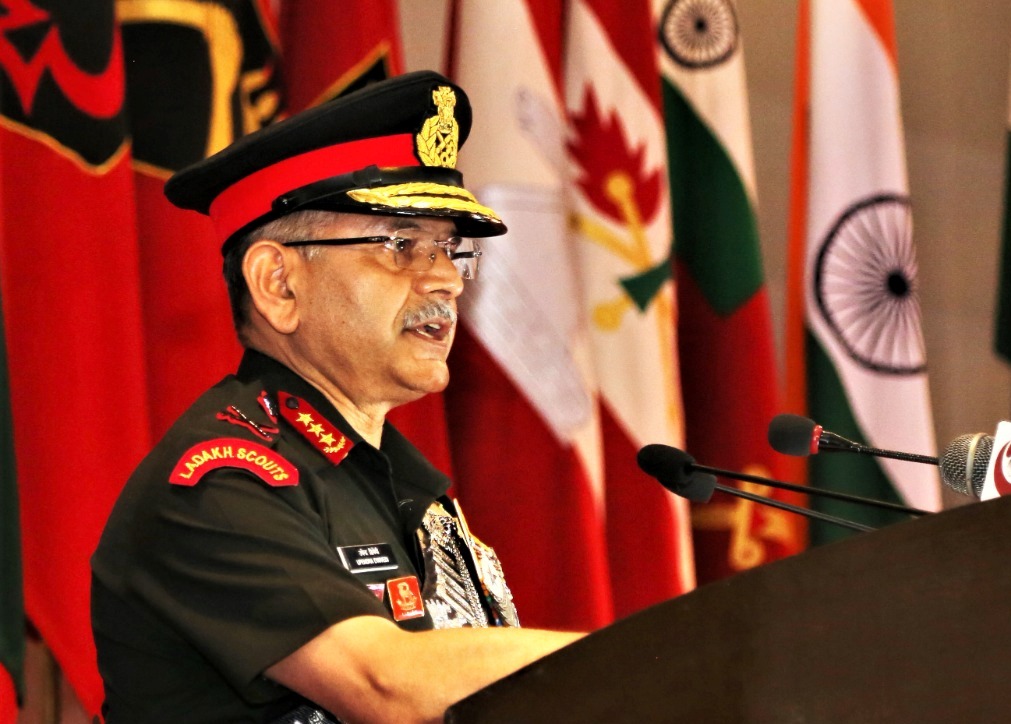 Srinagar, Jan 14: General officer Commanding-in-Chief (GoC-in-C) of the Army's Udhampur-based Northern Command, Upendra Dwivedi said that conspiracies by neighbouring countries against our nation won't be successful and those who use it for political gains will be given befitting reply.
Addressing a rally in Rajouri on Veterans Day, he said that they eliminate terrorism and foil such attempts by neighbouring countries. "Rajouri is the land of heroes and has never allowed the conspiracies and nefarious plans of the neighbouring nation to succeed," he added.
"Security agencies have effectively controlled violence and a befitting reply is being given to those who are trying to fulfil their political goals with the help of this proxy war," he said.
"In this resolution of ours, the Village Defence Committees are being further strengthened and trained with the participation of ex-servicemen," Lt Gen Upendra Dwivedi said.
"J&K government has accepted the long pending demand of increasing the Ex Gratia amount of our Fallen Heroes in J&K and this amount has been increased from Rs 5 lakh to Rs 25 lakh. Monthly financial assistance to World War II and Ex J&K Militia, Veterans, and their Veer Naris has been increased from Rs 4,000 and Rs 2,500 to Rs 5,000 respectively," he said while adding that out of 73 cases of last year's Ex-Gratia relief, a total of 60 claims have been passed so far, with a total amount of Rs 1,52,95,000.
"The remaining amount of Rs 36,70,000 will also be paid soon to the soldiers and their families," he added.
He said that the recent J&K Government has appointed Nodal Police Officers of DSP rank to redress the grievances of ex-servicemen in all the 20 districts of J&K. kns