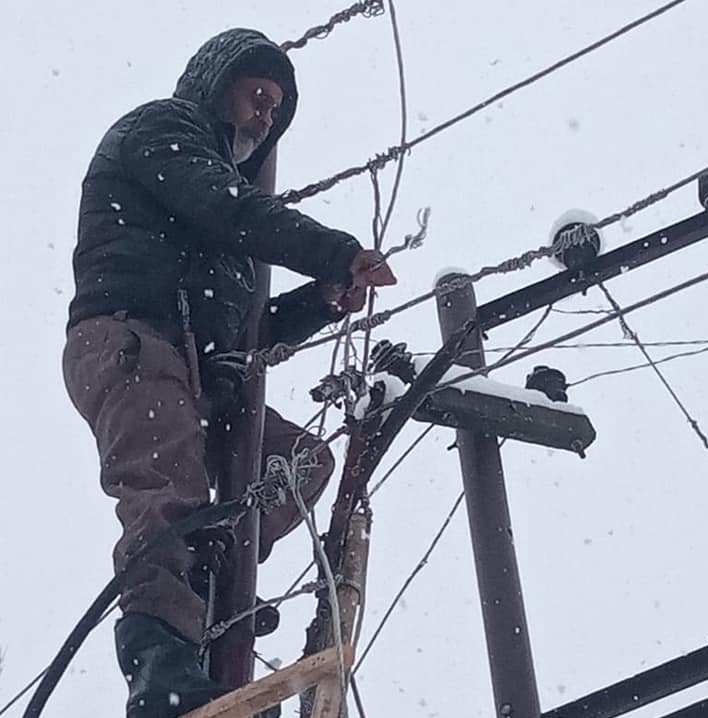 Srinagar, Jan 13: At least 35 people including ten civilians have lost their lives due to electrocution in the Valley in the last two years, document reveals.
"A total of 18 persons including four regular employees, five civilians and nine Permanent Daily Labourer (PDL), Temporary Daily Labourer (TDL), Casual Labourers and Daily Rated Workers have lost their lives in 2021 across Kashmir due to electrocution," the document revealed.
It said that three animals were also electrocuted in separate incidents in 2021, adding that eight persons including two regular employees, two civilians and four PDL/TDL/CL/DRW.
The official document  further added that a total of 29 fatal and non-fatal electric accidents have occurred across Kashmir in 2021. It added that ten cases have been recommended and ex-gratia relief has been sanctioned for six cases so far.
It further added that 17 persons have also lost their lives due to electrocution in 2022 across the Valley. The document further stated that the deceased include five civilians ten PDL/TDL/CL/DRW and two regular employees.
Of total 25 electric accidents in the year 2022, a total of eight persons have received injuries, which include two regular employees, five PDL/TDL/CL/DRW and one civilian. The document revealed that seven cases have been recommended for ex-gratia relief so far.
According to the document, a total of 19 PDL/TDL/CL/DRW have lost their lives in the last two years while nine such employees have suffered injuries in electric accidents in the Valley.
Pertinently, Chief Engineer, Kashmir Power Distribution Corporation Limited (KPDCL), Javed Yousuf Dar in an exclusive interview with the KNO had stated that KPDCL is taking the unfortunate accident cases very seriously and has taken certain steps including making available the safety tools, safety kits like helmets, safety belts. "We have also made available local earthing discharge rods through which the staff can locally earth the lines. We have also made available high voltage detectors to the staff with which they can detect whether the line is live even without touching it," he had stated.
"We have been trying to sensitize and train our staff regarding SOPs for which we have been regularly conducting awareness camps at the sub division level so that the staff becomes aware of the procedures and the measures which are being taken so that they may not face any eventuality or meet any accident. Also, we are procuring more safety equipment for which the orders have been also done. There will be drastic reduction in the number of such accidents once the employees become habitual of taking safety norms and using the safety tools. Regarding the ex gratia and other modalities, our temporary employees are already covered under insurance schemes," he had said.kno