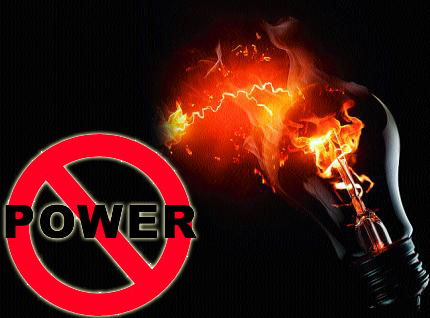 Ganderbal, Nov 12: Deputy Magistrate (DM) Ganderbal Shyambir on Saturday ordered a ban on heavy heating appliances in this central Kashmir district.
In an order,  the DM Ganderbal, who is also the Deputy Commissioner, ordered a ban on the "possession, sale, storage and use of heavy heating appliances like blowers, heaters, radiators, etc to avoid any collateral damages to electric supply.
"It has been apprehended that non-judicious use of electric appliances such as blowers, heaters, radiators, etc may cause damages to transmission lines due to heavy load resulting in disturbance in the hassle-free power supply," the order reads.
In view of the fast-approaching winter season and to avoid collateral damage to the electricity supply due to heavy load on the transmission system by use of heavy heating appliances which are not permissible… the District Administration Ganderbal imposes a blanket ban on the sale, possession, storage and use of such electric appliances in the district, the order further reads.
According to the order, by using the above-mentioned electric appliances there is every apprehension of short circuits which ultimately results in fire incidents during the winter season which causes loss of life and property.
The DM Ganderbal said that in order to provide hassle-free electric supply to consumers as well as government offices and hospitals and to avoid unscheduled power cuts which cause inconvenience to the general public and disruption of services of emergent nature, particularly patient care, a blanket ban has been imposed on these appliances with immediate effect.
"Any violation of this order shall attract punitive action as warranted under relevant laws," the District Magistrate warned.
A few days ago, District Magistrate Doda banned the sale and use of heating gadgets in the district "to address the huge gap in power connections and the consumption of electricity".