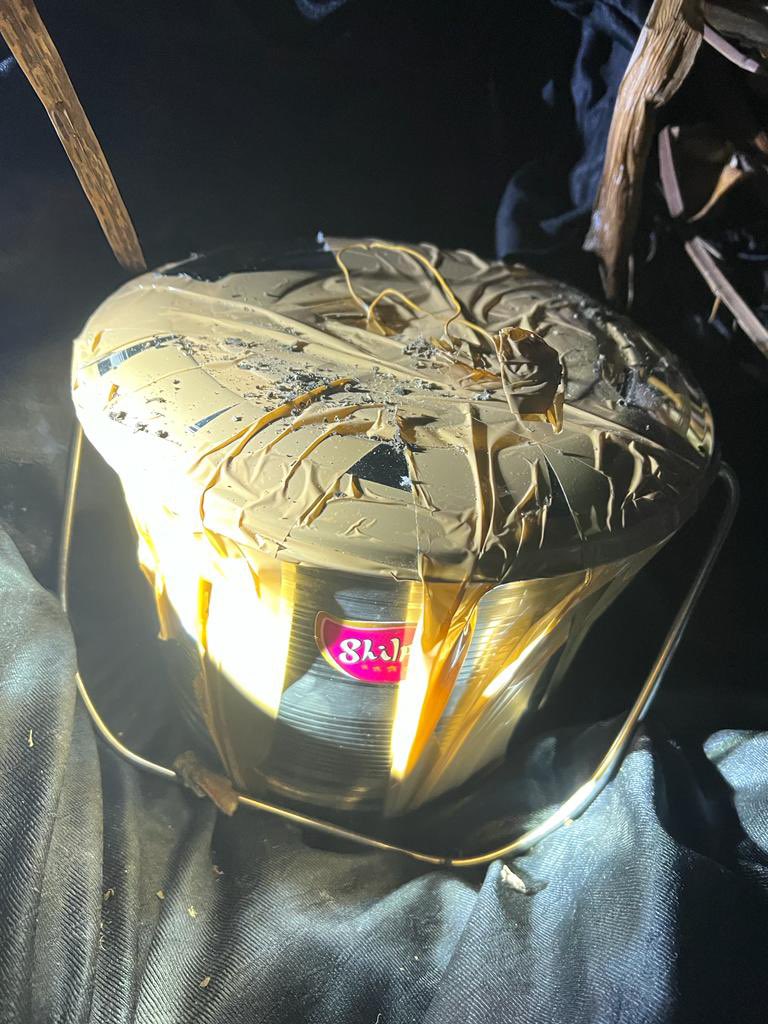 Srinagar, Nov 1: Police on Tuesday claimed to have arrested three 'hybrid' militants of Lashker-e-Toiba (TRF) and recovery of 10 kg IED and two grenades from them here.
"Today at a Naka in Harnambal, Srinagar Police arrested two hybrid (militants) namely Aamir Mushtaq Dar son of Mushtaq Ahmad Dar of Iqbalabad Sozaith Budgam and Kabil Rashid son of Abdul Rashid Dar of Sicop Mohalla HMT Srinagar," police said in a statement  Two grenades were recovered from their possession, police said.
"They disclosed the name of their another associate Aqib Jamal Bhat son of Mohammad Jamal Bhat of Sozaith Budgam who was also arrested and during initial examination disclosed about an IED in his possession," police said, adding, "The IED of approximately 10kg has been recovered in Rangreth on his instance, by a joint team of Srinagar Police and 62 RR."
Police said a case (FIR no 69/2022) has been registered under the relevant sections of UAPA, explosives act and Arms Act in Police Station Chanpora. "All three persons are affiliated with LeT/TRF," police said, adding, "Further investigation is on to unearth more facts."
It is pertinent to mention that Rangreth area has high security establishment.