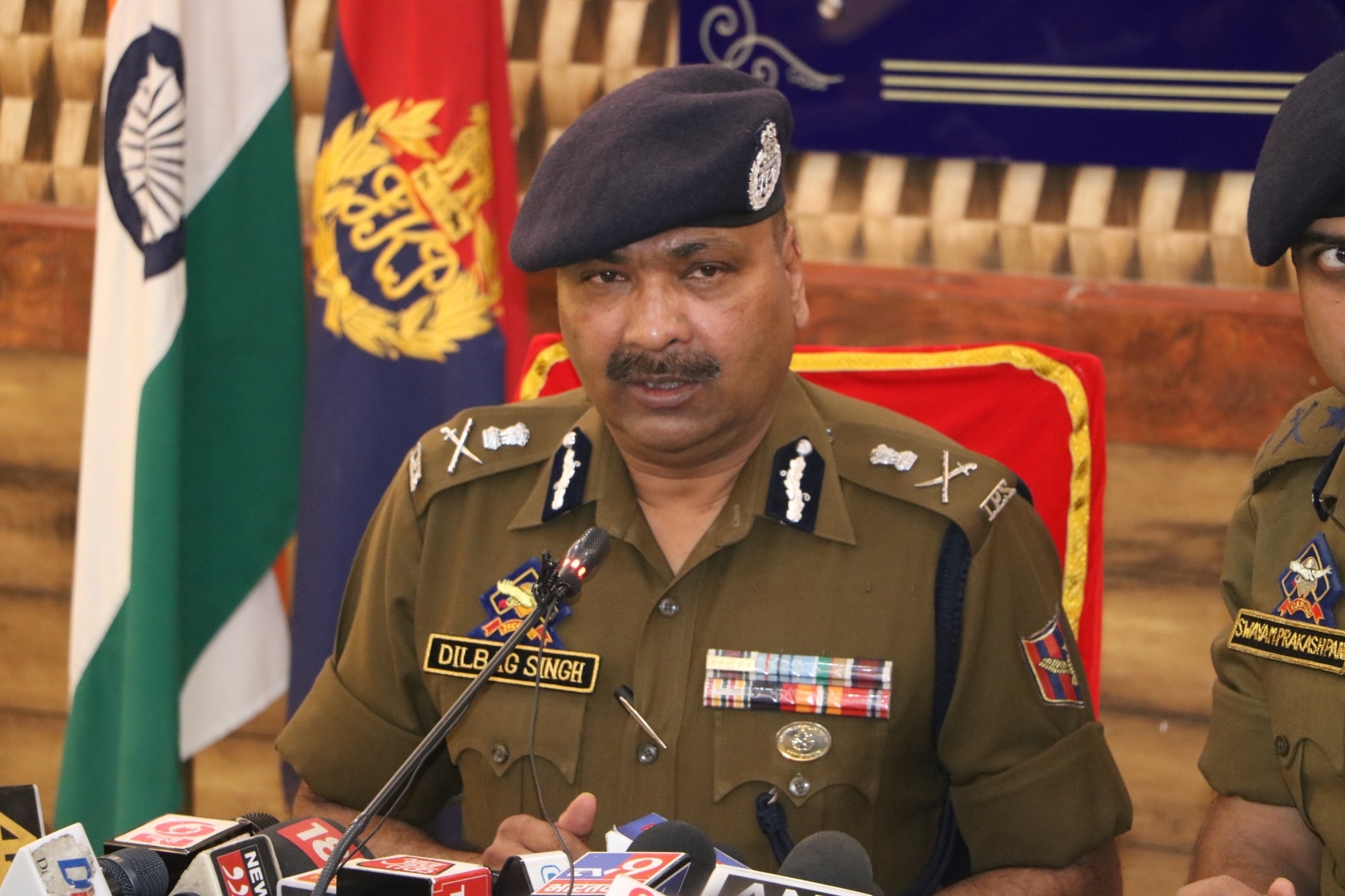 Srinagar, October 31: Director General of Police (DGP) Dilbagh Singh on Monday said weapons, Imrpovised Explosive Device (IEDs) and narcotics droppings along the Line of Control (LoC) is not possible without the support of Pakistan Army and it's agencies.
The DGP told reporters that Pakistan has started a new method to push militancy in Jammu and Kashmir through drones that is aimed to destabilise the peace in the region.
"The nefarious designs of Pakistan is not hidden to anyone. The neighbouring country is playing a cheap tactic to ferry weapons, IEDs and narcotics along LoC with the help of drones. The security agencies however have foiled many drone attempts so far and are maintaining close vigil in border areas", the DGP said.
The DGP claimed that Pakistan has given LeT a task to transport arms, IEDs and narcotics to this side of Kashmir but it was not possible to materialise without the support Pakistan Army and it's agencies.
"LeT is involved in the game. Pakistan Army and it's agencies are providing full logistic and technical support to LeT. The drones takes-off in those areas where Pak army and its rangers are deployed", the DGP added. kns