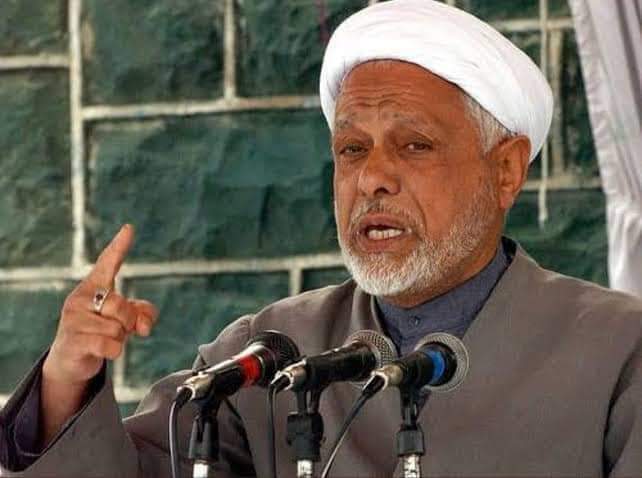 Srinagar, Oct 25: Former Hurriyat Conference (M) chairman and a prominent Shia cleric of Kashmir, Maulana Abbas Ansari, passed away on Tuesday after brief spell of illness. He was 86.
Family sources confirmed that Ansari, who was not keeping well for quite some time, and over the couple of days his health deteriorated.
They said that Ansari breathed his last at his residence in Nawakadal area of Srinagar Tuesday morning.
Notably, Ansari was admitted in SKIMS Soura recently after he developed certain health related issues.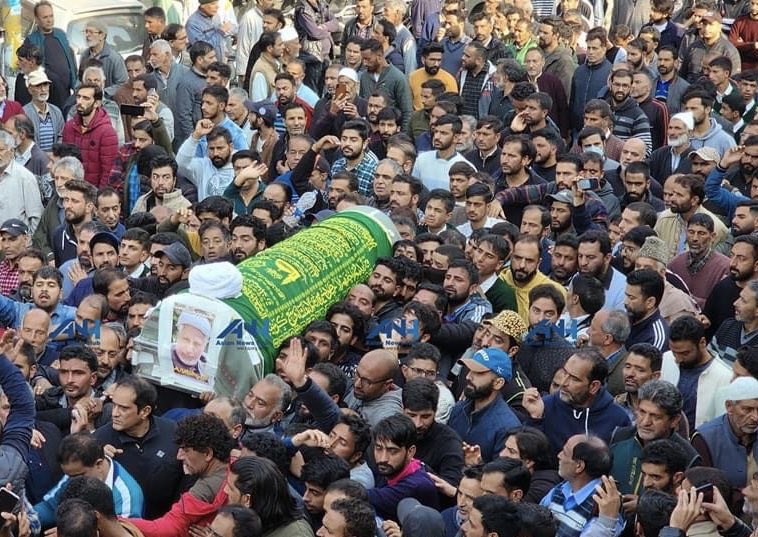 Thousands Attend Funeral at Zadibal: Scores of people from all walks of life assembled at Zadibal area of Srinagar to offer funeral prayers of Ansari. Amid moist eyes, many prominent Shia and Suni scholars participated in the funeral.
Who Was Abbas Ansari: Born in 1936, Ansari, a senior separatist leader, was a scholar, preacher and reformer. He was heading the separatist conglomerate Hurriyat Conference when it engaged with New Delhi for talks and the Hurriyat delegation, for the first time, met the then Prime Minister Atal Bihari Vajpayee and the then home minister L K Advani. He was also part of the Hurriyat delegation that met Prime Minister Manmohan Singh during the Hurriyat-Centre dialogue.
Ansari was also a part of the group of Hurriyat leaders that visited Pakistan, using the Srinagar-Muzaffarabad bus service, on the invitation of then Pakistan president Pervez Musharraf and a nod from New Delhi. While Ansari did his schooling from Srinagar, he shifted to Lucknow for higher education and then to Najaf in Iran where he spent eight years. He was a scholar of authority on Islamic jurisprudence, Arabic literature, Hadith and Quranic exegesis. After his return from Iraq, Ansari founded the Ittihadul Muslimeen (Muslim Unity) in 1962. The 86-year-old was a key religious leader who helped to bring social, political and religious leaders under one political front – the Muslim United Front – in 1986. It took on the Congress-National Conference alliance in the 1987 Assembly elections that were widely perceived to be rigged and triggered an armed rebellion in Kashmir.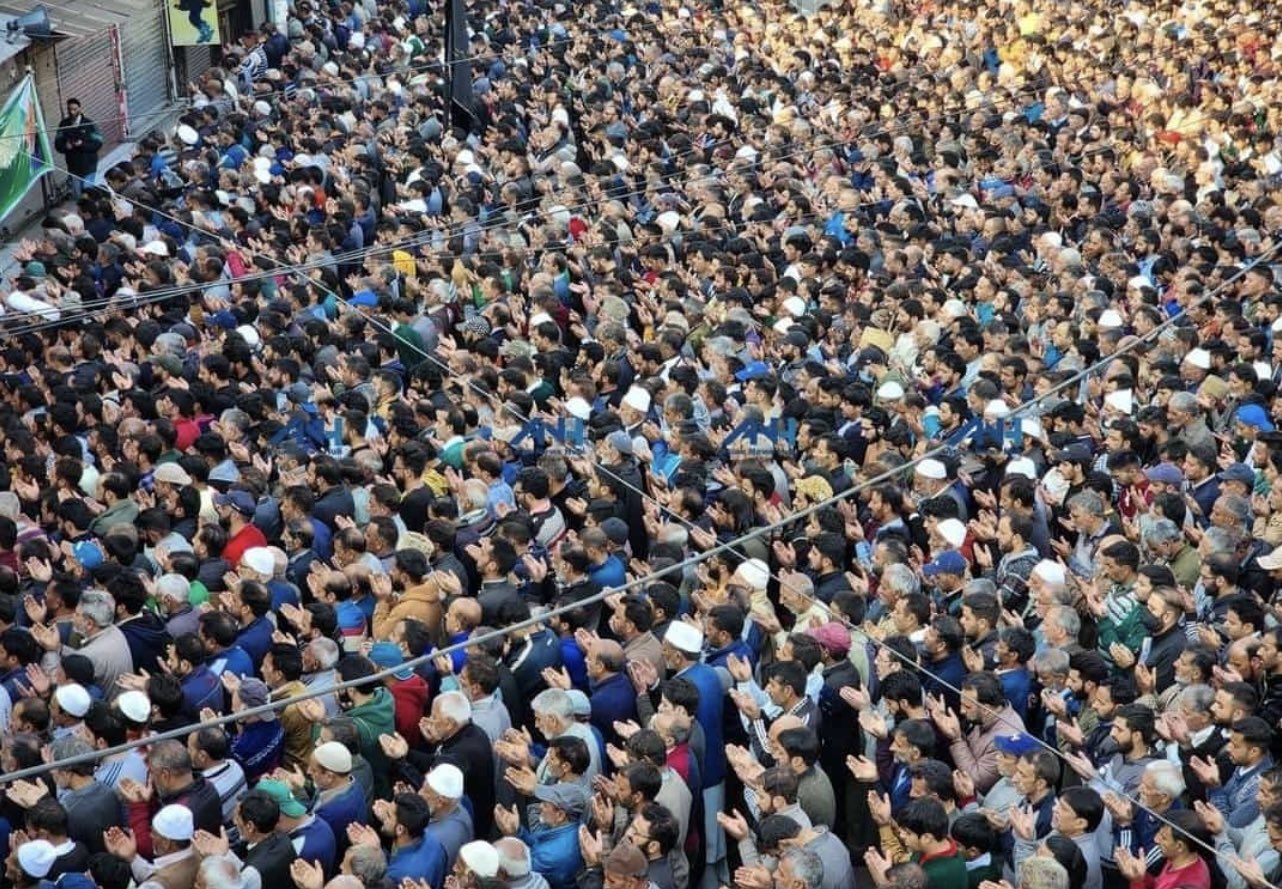 When separatist organisations in the Kashmir valley united under the umbrella of the Hurriyat Conference, Ansari's Ittihadul Muslimeen was one of its founding constituents. He later became its chairman. In April 2011, Ansari's Ittihadul Muslimeen was temporarily suspended from the Hurriyat Conference when he met Centre-appointed interlocutors Dileep Padgaonkar, M M Ansari and Radha Kumar in contravention of Hurriyat's decision
Hurriyat (M) Condoles demise: Hurriyat Conference (M) expressed deep sorrow and grief over the demise of veteran Hurriyat Executive Member, it's former chairman, and leading religious scholar of J&K, Moulana Muhammad Abbas Ansari. .
Paying glorious tributes to the late leader, in a statement, the Hurriyat said that throughout his life he resolutely and unyieldingly advocated resolution of the kashmir conflict in accordance with the aspirations of its people, and made personal sacrifices for his political stand, as he was jailed several times and spend years in jail in the course of people movement for resolution of the conflict. His  belief that the resolution could be attained through peaceful means became evident  during the regime of (Pakistan President) Pervez Musharraf and (Indian Prime Minister) late Atal Bihari Vajpayee, when he proactively championed the All Parties Hurriyat Conference's stand that the Kashmir dispute be solved through dialogue and negotiations with India and Pakistan.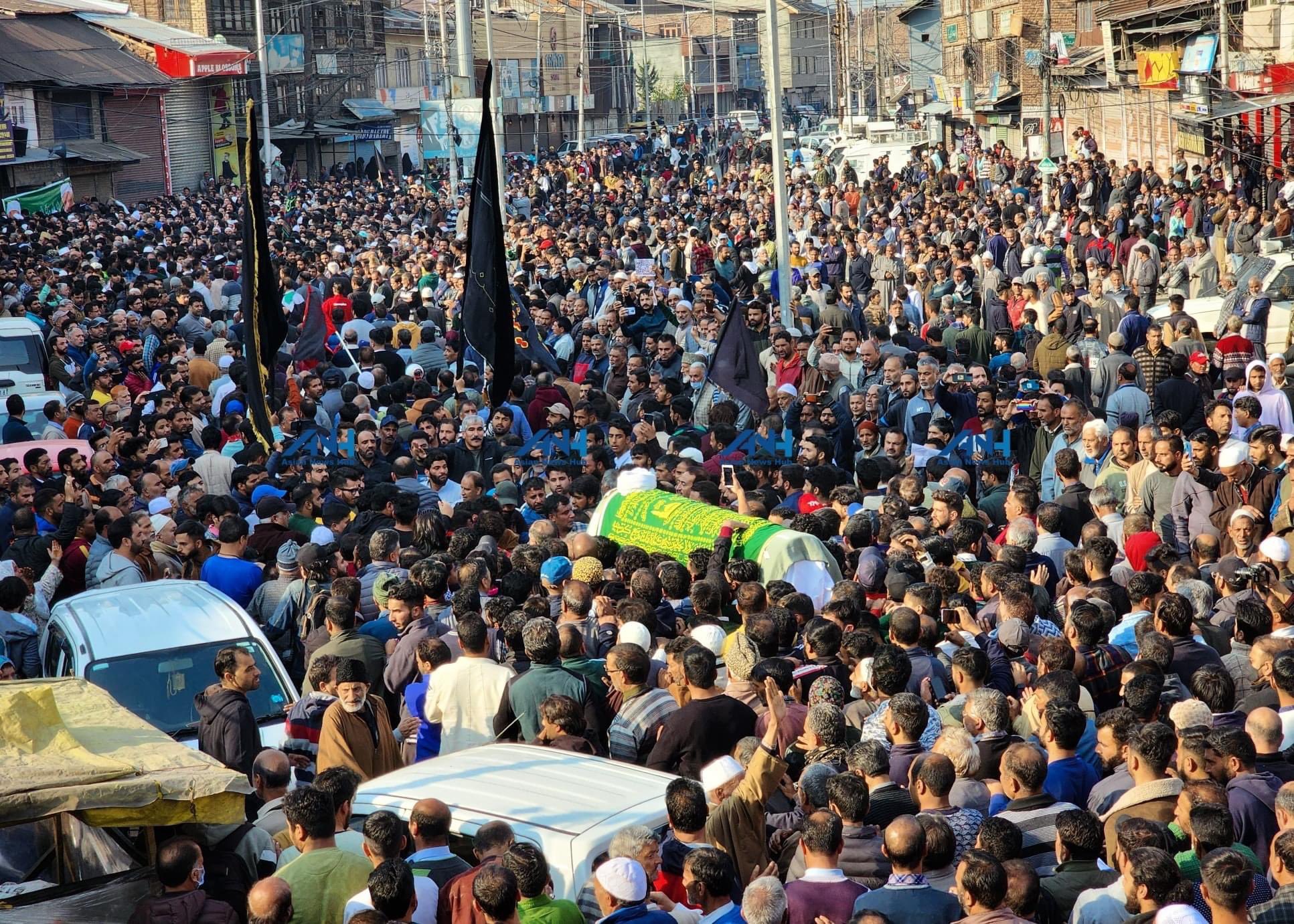 Since its creation in 1993 he made regular efforts to make Hurriyat Conference a unified and strong platform for representing peoples will and continued with his efforts when he was elected as the chairman of Hurriyat in 2003. Before that the late leader played a pivotal role in the mau -e -muqadas movement in 1963.
APHC said that with the demise of Moulana Ansari, an era has truly come to an end and it is not possible to fill the void created by his passing away in the political and  religious circles of J&K .
Hurriyat Conference expresses heartfelt condolence and sympathy with the family of the deceased, including Hurriyat Executive Member Moulana Muhammad Masroor Abbas Ansari and Nasir Abbas Ansari, and prays for Jannat-ul-Firdous to the departed soul besides strength to the bereaved family to bear the irreparable loss.
Mirwaiz expresses grief: Paying glorious tributes to Moulana Abbas Ansari for his long and principled political career,  Hurriyat leader Mirwaiz Umar Farooq , who is under house detention for pursuing that principled stand, recalled the great contribution of late Abbas sahab to the peoples movement and his role in strengthening the platform of All  Parties Hurriyat Conference. "As its first chairman in 1993, Maulana Ansari guided the me like a father figure and in our association of last 30 years shared an affectionate bond with me," Mirwaiz said.
Recalling Moulana Ansari's historic journey to Casablanca (Morocco) in 1994 with him, on the special invitation from the Organisation of Islamic Cooperation (OIC), Mirwaiz said that the late leader very ably discharged his duties as the spokesperson of Kashmiri people at the world forum.
Mirwaiz  expressed deep sadness that due to his continued incarceration he could not attend the nimaz e jinaza of his dear colleague and companion of three decades, nor was he able to offer condolence in person to the bereaved family
Aga Syed Hassan Al-Mosvi Al-Safvi condoles demise:  Anjuman-e-Share-Shian president Aga Syed Hassan Al-Mosvi Al-Safvi while expressing his deep shock and grief over the demise of Abbas Anasri said that Kashmir has lost a great religious scholar and a political leader. "Kashmir and its people needed the leaders like Abbas sahib but death keeps no calendar. Today, he left this world. We will miss him forever," he said and prayed for the highest standards for the departed soul in Janah.