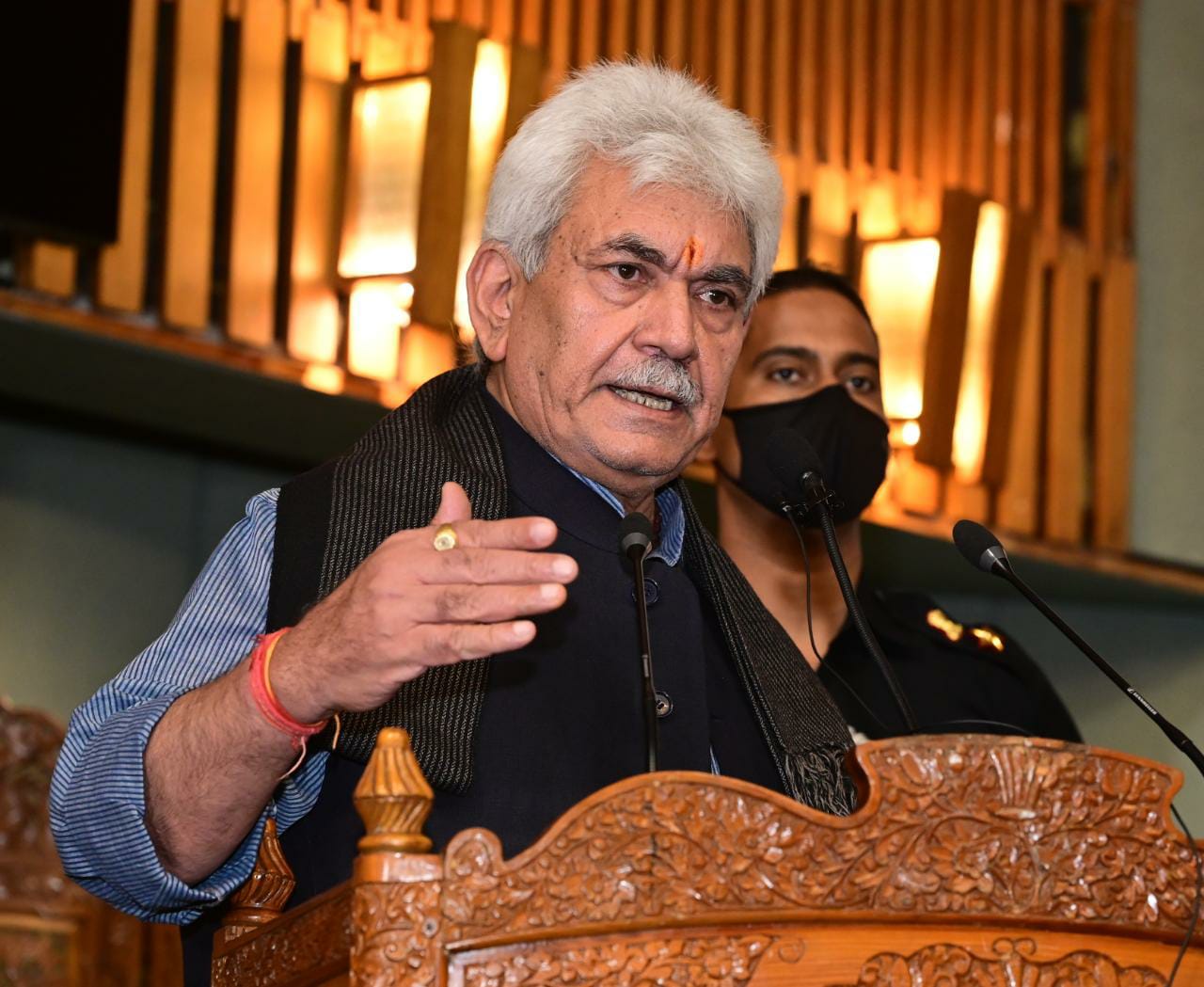 Srinagar, October 18: Reacting sharply to the killing of two non local laborer's in South Kashmir's Shopian area, Jamm and Kashmir Lt Governor Manoj Sinha said that the administration "given full freedom to security forces to crush terrorists and terror ecosystem".
"We have intensified our efforts to crush terrorists and terror ecosystem and have given full freedom to the security forces. Terrorism is a curse for the civilised society. People from every community must come together to condemn heinous acts and root out terror & its elements," the governor said in a series of tweets.
Two non-local labourers were dead after suspected militants attacked them  by lobbing a grenade at their rented accommodation on Tuesday in Hermain area of South Kashmir's Shopian district.
Two non local labourers identified as Munish Ahmad and Sagar Ali belonged from Kanoji UP.
"Words cannot adequately condemn today's barbaric terror attack on Manish Kumar and Ram Sagar from Kannauj, UP. My deepest condolence to their families. One terrorist has been arrested & hunt is on for the others. Security apparatus has been directed to launch coordinated CT ops," Sinha tweeted.
"District administration Shopian has deputed senior officers to make arrangements for transportation of the mortal remains to their respective villages with full honours."
We have intensified our efforts to crush terrorists and terror ecosystem and have given full freedom to the security forces. Terrorism is a curse for the civilised society. People from every community must come together to condemn heinous acts and root out terror & its elements.

— Office of LG J&K (@OfficeOfLGJandK) October 18, 2022