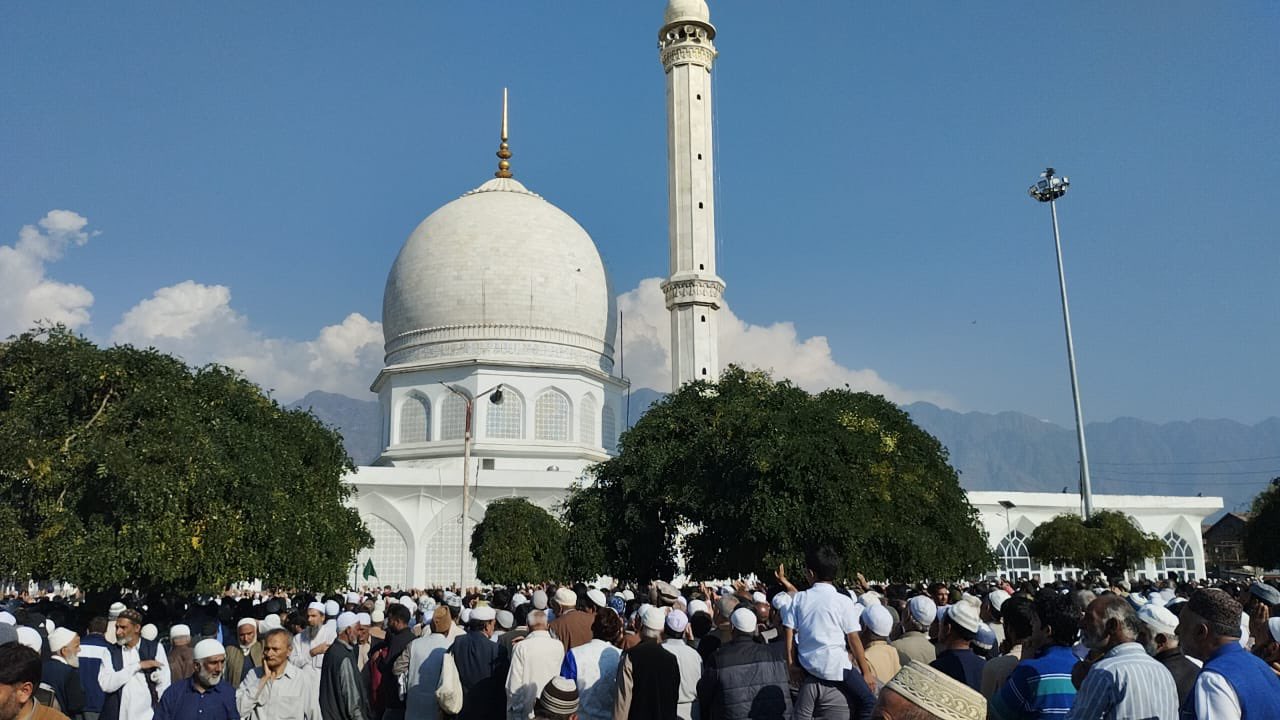 Srinagar, Oct 14: For the first time after couple of years, a massive gathering of over one lakh devotees was witnessed at the Hazratbal shrine, Dargah that houses the holy relic of Prophet Muhammad (SAW) on the Friday following Eid-Milad-un-Nabi (SAW).
While the birth anniversary of Prophet Muhammad (SAW) was observed on last Sunday, the devotees in the Valley also observed Friday following Eid-e-Milad with religious fervor and zeal.
Several seminars and Seerat Conferences were organized across the Valley while the Islamic clerics threw light on the teachings of Prophet Muhammad (SAW) during the Friday sermons.
A massive gathering of devotees was witnessed at Hazratbal shirne. The officials said that over one lakh devotees have thronged the shrine today.
The devotees who thronged the shrine, said that the holy relic at the Hazratbal shrine, situated on the embankment of Dal Lake was displayed after every prayer today.
The other shrines across the Valley also witnessed huge gatherings. The congregational prayers were held at many shrines including Khiram Sirhama Anantnag, Asarisharif Kalashpora, Jenab Sahab Soura, Pinjoora Shopian, Seer Hamadan, Kaba Marg Qaimoh and Aham Sharief Bandipora in north Kashmir where massive gathering of devotees was witnessed.
Meanwhile, authorities had made special arrangements to facilitate movement of devotees to the shrine. Official sources said that besides transport, arrangements of power, drinking water, medical aid camps and sanitation were made for the convenience of people.