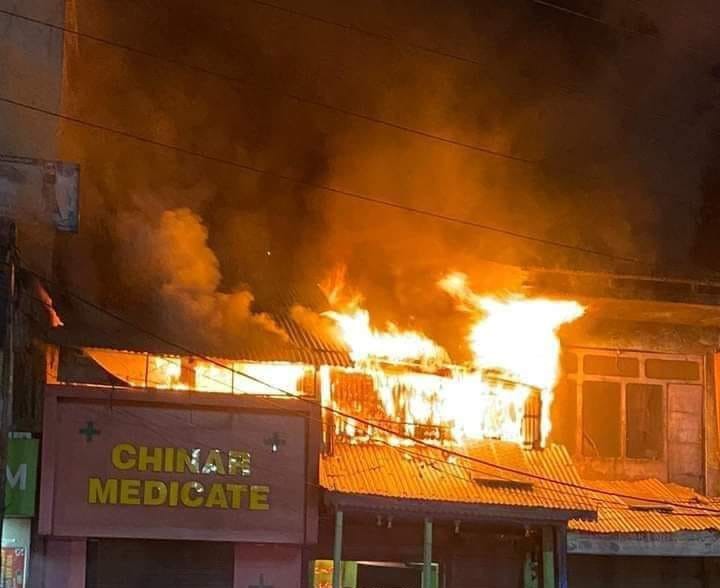 Jammu/Srinagar, Oct 13 : A 56-year-old waiter from Kokernag Anantnag was killed in a fire that hit a small roadside building, damaging a restaurant and a medical shop inside it near Old Bus stand in Banihal area of Ramban district. Police said that prompt action by its personnel and those from the fire and emergency department saved other structures in the vicinity.
Official sources told GNS that fire erupted from the structure during midnight and severely damaged the restaurant and medical shop. There was also some damage to other shops in the structure before fire was brought under control by "timely action" by the fire and emergency department assisted by police and locals.
A 56-year-old waiter in the road-side restaurant suffered multiple burn injuries and was shifted to local hospital where from he was shifted to Kashmir Valley for advanced treatment. However the waiter identified as Ghulam Mohammad of Puroo Muqdam Mohallah Watnare Kokernag succumbed to the injuries.
SHO Banihal Mohammad Afzal Wani confirmed the death of the waiter in the fire incident. He said soon after the incident, a police team rushed to the spot and along with men from the fire services department and locals doused off the flames and prevented any further loss of life or property in the area. Cause of the fire is being investigated, he added. gns