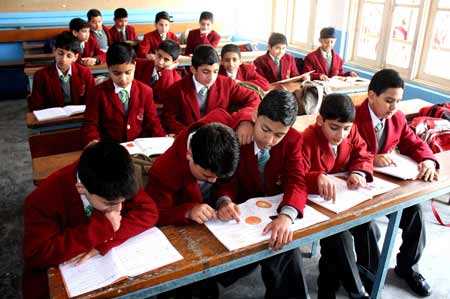 Srinagar, Oct 13: The Government Fee Fixation Committee (GFFC) on Thursday directed the private schools to return the huge amounts which they have collected from the parents in the name of security deposit, refundable fund and in some cases as admission fee as well.
GFFC in this regard has ordered that "The schools that have charged and collected money beyond the prescribed fee are directed to forthwith return such money to the parents or the students."
According to the official communiqué available reads, "The FFRC is informed that some other big schools are allegedly charging and collecting huge amounts in cash from the parents at the time of giving admission to their wards in their schools."
"Adopting this most unfair practice has the potential of causing immense damage to social fabric. On the one hand, the children of lesser mortals lose opportunity to compete in an otherwise harsh world, and on the other hand, some persons, amongst those, who pay huge amounts at the time of admission of their wards in these few schools, must be arranging such money through illegal means," reads the communiqué.
GFFC said that the state has legislated the laws to ensure that there is no commercialization of Education and this noble cause is safeguarded from all kinds of negative onslaughts. "This issue was considered by FFRC in one individual school in which the legal position has been detailed out."
It also said that the Supreme Court in this matter had issued the judgment that has ruled that once fees are fixed by the Committee, the institute cannot charge either directly or indirectly any other amount over and above the amount fixed as fees. "It is also provided by the judgment that if any other amount is charged, under any other head or guise e.g, donations the same would amount to charging of capitation fee."
"The FFRC is informed that some other big schools are allegedly charging and collecting huge amounts in cash from the parents at the time of giving admission to their wards in their schools," reads the communiqué.kno