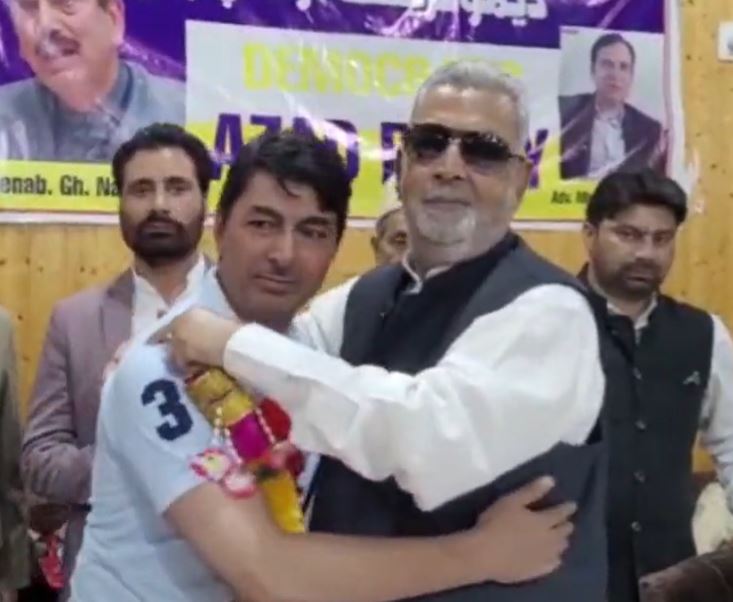 Srinagar, Oct 10: Mir Javaid, brother of former law minister and senior National Conference (NC) leader, Mir Saifullah formally joined Democratic Azad Party (DAP) on Monday.
Mir Javaid has joined the DAP today in presence of senior DAP leader Taj Mohi-ud-din at Town Hall Kupwara.
Taj Mohi-ud-din,  said that Mir Javaid has formally joined the party today along with 300 workers from the district.
He said that Mir Javaid had already joined the party in presence of Ghulam Nabi Azad a few days back.
Pertinently, Democratic Azad Party (DAP) was formed by Ghulam Nabi Azad on 26 September 2022 at Jammu. He launched the party a month after quitting Congress.kno