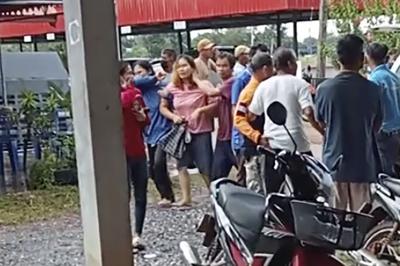 Srinagar, Oct 07: At least 34 persons were killed when a former cop wen on a stabbing and shooting rampage in a day care center at Uthai Sawan located  in north eastern Thailand.
According to the the officials, the ex-cop killed most of the children by stabbing-a sort of tragic record in decades where a lone murderer committed a massacre of such a high number of persons.
The man went on stabbing and shooting spree after he could not find his child in the day care center, officials said.
According to the officials the former cop was dismissed from his post last year over drug allegations and he was facing trial on a drugs charges.