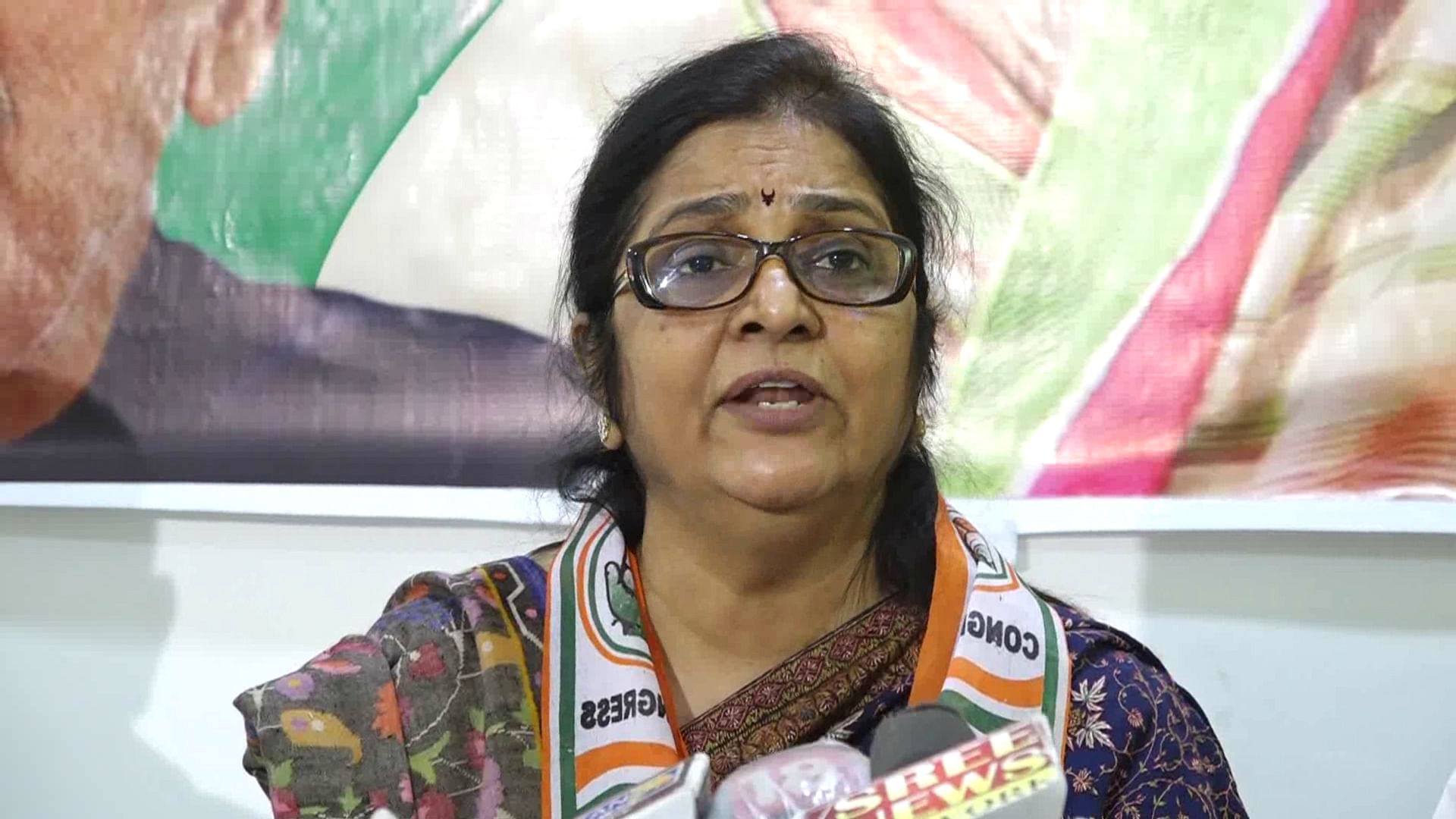 Srinagar, Sep 27:  Congress Rajya Sabha MP and AICC in-charge J&K affairs Rajni Patil on Tuesday admitted the loss due to the exit of Ghulam Nabi Azad and other party leaders. However, she said that the party has geared up to bring new faces to the front and fill the vacant positions.
Patil said that the party has started its process to reach out to the people and every day the meetings and public gatherings are being held to strengthen the party at the grassroots level.
She added that it is obvious that whenever any leader quits the party, it creates a wedge, but being the biggest and oldest party, Congress will easily deal with the situation. "In the past many leaders have quit Congress like late Mufti Muhammad Sayeed, but the party brought new faces and filled the gap. Similarly, this time, we will tackle the situation like the past," she said when asked about the jolt to Congress after the exit of Azad and other leaders.
About election preparations and possible alliance during the polls, she said, "It will be premature to talk about winning elections and thinking about alliance. We are gearing up for the polls and trying to fill the gaps and vacancies across Jammu and Kashmir."
Asked about the Congress's stand on Article 370, she said that the issue is presently subjudice and the party has cleared its stand that it will make no statement in this regard.
"However, we are committed to fight for the restoration of Statehood and eradicate unemployment in Jammu and Kashmir," she said.