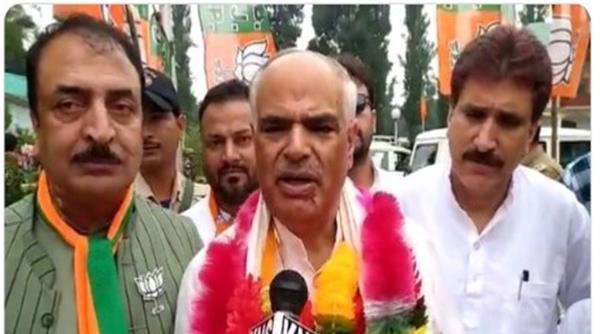 Srinagar, Sep 19 : Jammu and Kashmir Bharatiya Janata Party (BJP) General Secretary (organisation) Ashok Koul on Monday said his party has no threat former Congress leader Ghulam Nabi Azad.
Talking to reporters here in Budgam, the senior BJP leader said that there is no threat to his unit in jammu and Kashmir from Ghulam Nabi Azad led group.
Every individual has right to form new party like Gulam Nabi Azad did," he said, adding that 'Azad is forming his own separate party, we welcome hi".
He futher said that the Bharatiya Janata Party is doing its work on the ground in Jammu and Kashmir.
Koul also inaugurated the macadamization work in central Kashmir's Budgam district. kns