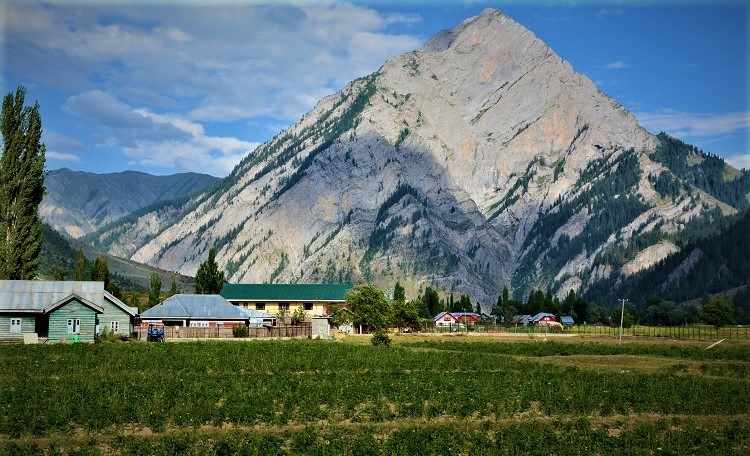 Gurez September 12 : Border tourism which has got attention after guns fell silent along the Line of Control (LoC) in February 2021, due to the reiteration of the 2003 ceasefire agreement between India and Pakistan is getting widely popular in Kashmir with each passing day.
To increase the footfall, the Indian Army and J&K tourism department are organising events to promote these areas and put them on Kashmir's tourism map.
An official said that a huge number of visitors to Kashmir have been showing interest to visit such unexplored places since last year and these areas are becoming popular in a big way.
After remaining in the shadow of guns for decades, the picturesque Gurez valley, which lies close to the Line of Control, is gradually transforming itself into a tourism destination.
People living in these areas have started to reap the dividends of peace with a good tourist footfall in the past month. With breathtaking views of hills and water tributaries, these places are being promoted as the adventure tourism destinations.
"With the ceasefire, we are finally living a normal life. We are extremely happy and it has come as a blessing for us. We used to live in bunkers earlier and we are hoping that we don't see those days again," said Arif Ahmad a local from Gurez Valley's Dawar.
"This year the number of tourists was very high which has never been seen here before. The Valley is now on the path of development, people are doing their business," Mushtaq Ahmad another local said.
He said that this was the valley where people were afraid to come but now it has become a tourist center and we are grateful to the administration and the army who have worked hard to ensure this. "Our request to the administration will be that the tourist infrastructure here should be further developed, " he added.
Ahmad also said that there are dozens of new hotels and homestays that have opened in the Valley, besides the locals are converting their houses into homestays and allowing tourists to experience the culture and heritage of the Gurez Valley
The outgoing, Director Tourism Kashmir, GN Itoo said that the border tourism has a potential to change the socio-economic condition of the people. He urged the people to get registered for home stays as tourists prefer home stays to enjoy rich cultural heritage.
Notably, the Gurez valley has won the 2022 Gold Award for best offbeat tourist destination in India recently.(KNS)