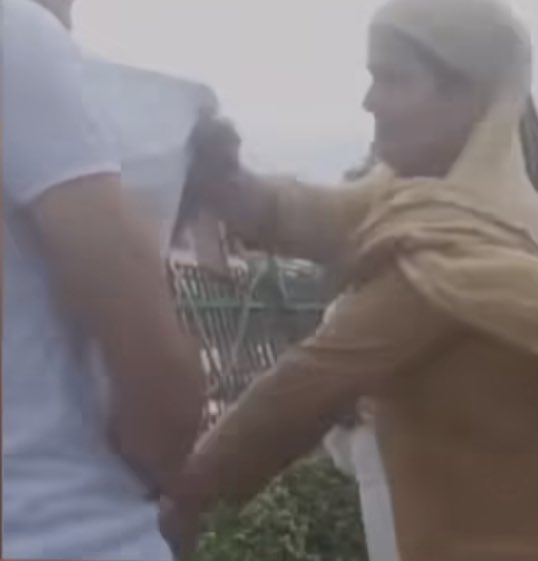 Srinagar, Sep 10: Days after a video-clip went viral on social-media sites showing a woman purportedly assaulting a youth near Sri-Pratap Park in Lal Chowk, district police Srinagar has asked citizens not to take law into their own hands and instead inform law-enforcement agencies for redressal of their grievances.
Senior Superintendent of Police Srinagar Rakesh Bhalwal said  that it was unpleasant to watch the video. "I strictly ask people not to take law into their own hands, there are various means through which any aggrieved citizen can seek action against anyone, but then engaging in such an act is simply unacceptable", he said.
"There are law-enforcement agencies like police and courts to deal with such things and if anyone comes across any misbehavior, he or she can even contact us on our helpline numbers", he said adding we also have dedicated women's cell functioning round-the-clock to facilitate the women.
"No act of such type is acceptable", the police officer reiterated.
Meanwhile  Srinagar Police in a tweet wrote: "One lady Ulfat Mir W/o Faisal Mir of Maisuma examined in connection with assaulting a boy in Partap park. She was falsely suspecting him of stalking her daughter. One video went viral about this. She will be produced before magistrate for good behaviour bond under sec 107 of CrPC"