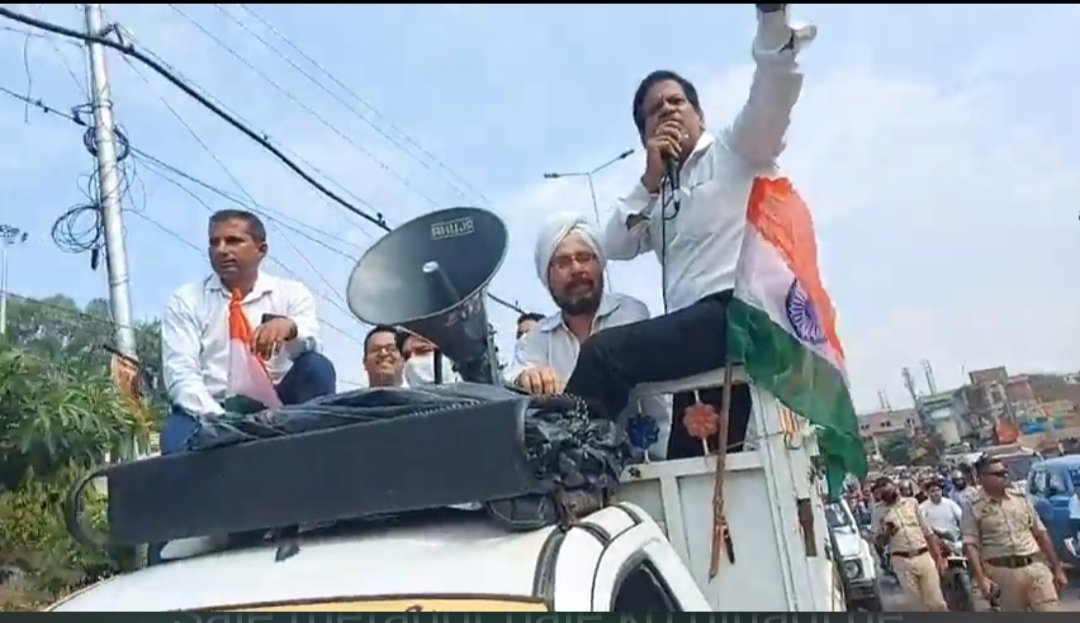 Jammu, Sep 2: Amid continuing strike of lawyers in Jammu, President Bar Association, Jammu Advocate MK Bhardwaj has been served with a demolition notice by Jammu Municipal Corporation.
The demolition notice has shocked the Jammu lawyers community who have viewed this move as a tool of the LG Administration for scuttling their ongoing agitation.
Pertinently, lawyers in Jammu are on strike to protest in support of their demand for shifting all judicial work within the court premises.
The agitation of lawyers is being led by the president of the Jammu chapter of the J&K High Court Bar Association M K Bhardwaj.
The lawyers are protesting for their long-pending demand of the construction of a multi-story building for housing all the judicial work including registration work, Central Administrative Tribunal (CAT), Debts Recovery Tribunals (DRT), Armed Forces Tribunal (AFT), and other tribunals within the court premises.
When contacted, President Jammu Bar Association M K Bhardwaj said that he has done everything within the ambit of the law. "Yes, I have received a notice for the house that is still under construction at Channi Himat from JMC. I have legal permission that I had sought in 2014 and in 2018 I validated that permission. I have done nothing wrong and I was in fact surprised when I went through the notice," Mr Bharadwaj said.
Meanwhile, the lawyers' community in Jammu has condemned this move and called it sheer intimidation to foil the lawyers' strike. knt