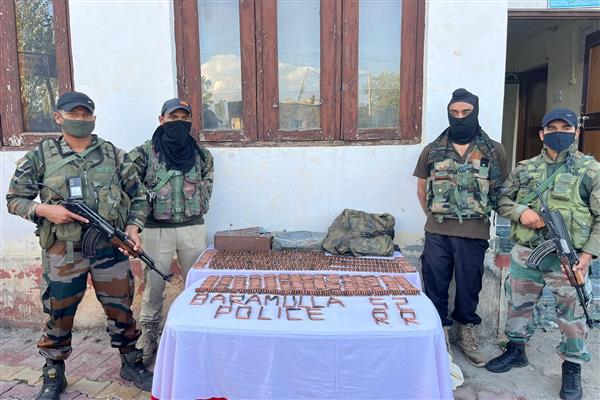 Baramulla September 01: Joint teams of Baramulla Police and 52 RR on specific information from a reliable source launched a Cordon and Search Operation (CASO) in the Dudbug -TY Shah Forest area at around 5.00 AM this morning.
During the search operation, the team recovered two boxes of ammunition from underground hideout under tree.
The seizure included 1460 bullets of AK 47 and 1 cracked bag were also recovered.
"The timely recovery of huge ammunition has thwarted any possible untoward incident and has scuttled the nefarious plans of militant outfits to derail peace and harmony in the Kashmir Valley", the spokesman added.