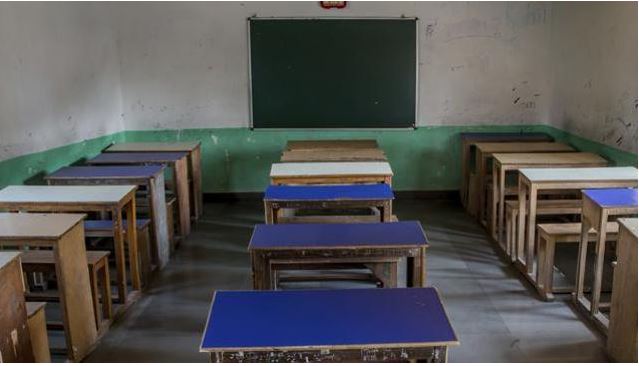 Srinagar, Aug 27: Continuing with its drive against school bunkers, the Srinagar district administration on Saturday raided several parks in the city to catch hold of students staying away from classes.
This is for the umpteenth time that the district administration and police have stepped in to address the problem that stake-holders say has only worsened over time.
On Saturday, the Additional Deputy Commissioner (ADC) Srinagar Haneef Balki along with Superintendent of Police (SP), Deputy Superintendent of Police (DSP) and SHO visited various spots in Srinagar city, mostly parks where students were found roaming during school hours.
"The trend is not good at all, besides school authorities, we also appeal to parents to keep a vigil on their kids and bring in them some sense of responsibility," ADC Srinagar said.
He said they visited various spots where students from colleges and schools were passing their time during school hours.
An official said not only boys but girls in equal number were roaming in parks and other river side areas and had bunked their classes.
"The situation is going from bad to worse as the students are seen freely bunking their schools. It seems that either there is no accountability in schools or the parents do not remain watchful of the situation as well," the official said.
Notably the team of officers visited various spots which are considered as heaven for drug addicts and found students roaming freely.
"Some students tried to flee from the spot but some were caught and counseled as well. We have to make students understand that they should not waste their time at this crucial juncture," the official said.
Over the past many years it has been observed that students in their uniform are seen roaming idle or sitting in groups inside the Jhelum View Park, Poloview Park, and playgrounds near polo view during school hours.
"It seems that school authorities do not pay any heed to their absence from classes. Students have become habitual of spending their entire day in these parks," said a passerby.
The schools in the past would rusticate the students who would not attend their classes for seven consecutive days. But the practice was later stopped for unknown reasons.
Students including girls roaming in parks and other resting spots during school hours have raised concern among stakeholders who demand that school authorities and the administration besides the parents should collectively play a role to stop the nuisance.
"A proper attendance monitoring system should be introduced in schools which will curb this bad practice," a school teacher said.
Meanwhile, ADC Srinagar said the drive against school bunkers will continue to curb the menace.
"The schools should also take some measures in this regard and parents should also play their role to end this menace," he said.kno