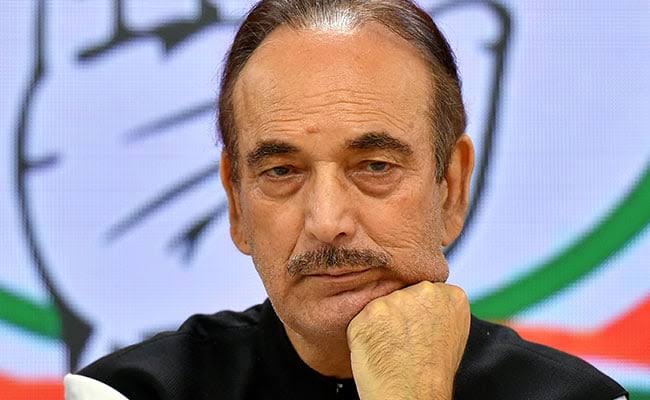 Srinagar, Aug 26: Former Chief Minister Ghulam Nabi Azad, who resigned from the Congress party on Friday, is all set to float a new political party in Jammu & Kashmir next month, sources said here.                                     
Sources said that Azad would launch the party in September.
This would be the second major new political party in Jammu and Kashmir after August 5, 2019.
In 2020, businessman-turned-politician Syed Altaf Bukhari launched a new political party.
Azad will be launching a new political party ahead of the elections in Jammu & Kashmir.
Notably, veteran Congress leader Azad resigned from the party today citing several reasons including taking over of the party by Rahul Gandhi and his coteries.
Following his resignation from the party, several Congress leaders and former ministers from Jammu and Kashmir also resigned from the party in his support.kno