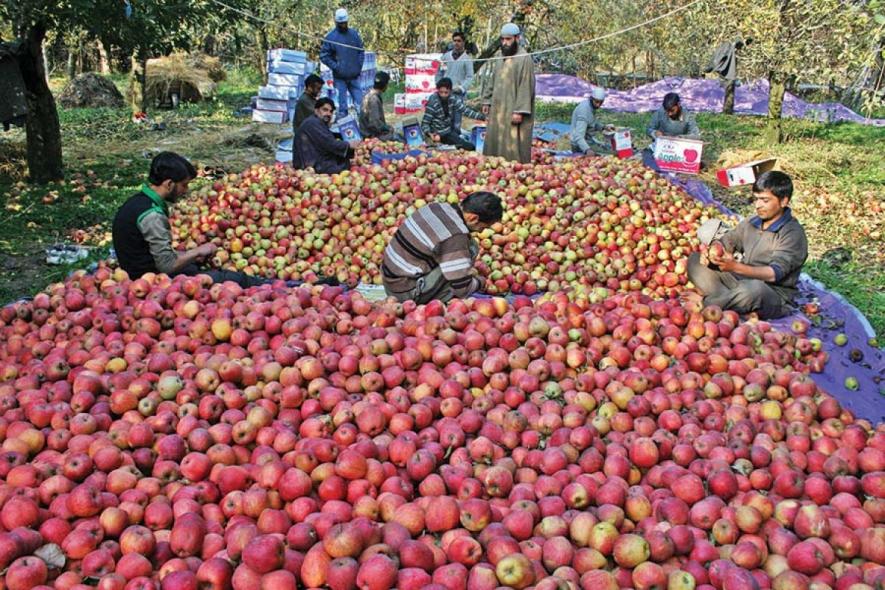 Srinagar, Aug 23: In a major setback to the Kashmir most vital industry Horticulture' the prices of packing material of apples have increased abruptly due to which apple growers fear losses.
Growers across Kashmir  said that the cost of packing material has increased by around 30 to 40 percent in Kashmir in last few days only due to which growers are fearing losses.
Fayaz Ahmad an apple grower from Shopian said that usually we were purchasing wooden apple boxes at Rs 70 to 80 but this time same boxes are being sold alias Rs 110 to 130.
He said that they were getting cardboard boxes at Rs 35-40 but same boxes are being sold by around Rs 50 this year.
Other growers also echoed same voice and said that cost of apple boxes, papers and other things besides laborer rates has been also increased due to which growers are fearing losses this year.
They said that rates have increased abruptly and it will prove disaster for the growers as growers have suffered huge losses due to Covid-19, untimely snowfall, hailstorm other things in last few years.
They requested Government to look into the matter and take steps to check the reasons behind abrupt price hike.
President of Kashmir Valley Fruit Growers and Dealers Association and New Kashmir Fruit Association, Bashir Ahmad Bashir said that price of packing material has increased sharply in Kashmir and rates of almost every fruit has remained low this year.
He said that price hike around 30 to 40 percent this year and government must intervene at an earliest, otherwise growers will face losses.kno