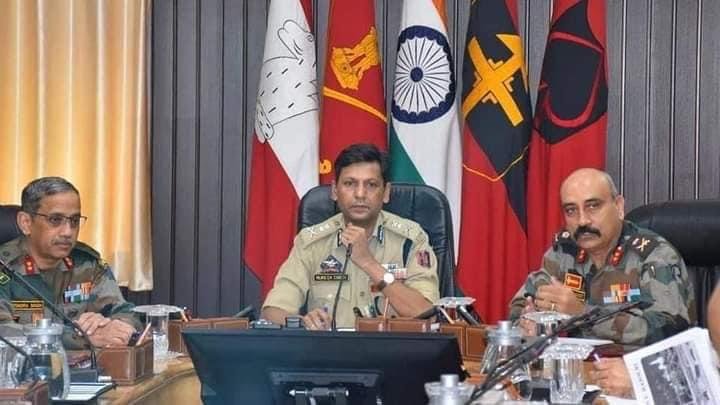 Jammu, August 20: A high level security huddle was held at Rajouri as militant activities have shown an upward trend in the Jammu region.
The meeting was attended by  Additional Director General of Police Jammu zone, GOC 25 Division and GOC Romeo force at Rajouri in the light of fast changing "Counter Terrorism scenario in the Rajouri  Poonch region," police said.
The meeting was attended by intelligence agencies, Brigade Commanders, SSPs of Rajouri and Poonch and SP operations (Shopian).
"Detailed discussion was held on the recent trends on terrorist activities in which the intelligence agencies briefed all present. An action plan was devised to counter the emerging threat," the police said.
ADGP also visited the Thanamandi bowl and was briefed by the SSP and SDPO on suspected movement of militants .
ADGP held separate meetings with police officials and gave instructions to each officer regarding the role and responsibilities in countering the militant threat.
The meeting has come in the backdrop of a fidayeen militant attack on an army camp in Rajouri which claimed lives of four soldiers and leaving two other injured nine days ago.